#detail_decorate_root .magic-0{border-bottom-style:solid;border-bottom-color:#53647a;font-family:Roboto;font-size:24px;color:#53647a;font-style:normal;border-bottom-width:2px;padding-top:8px;padding-bottom:4px}#detail_decorate_root .magic-1{vertical-align:top}#detail_decorate_root .magic-2{vertical-align:top;display:block;padding-right:4px;box-sizing:border-box;padding-left:4px}#detail_decorate_root .magic-3{vertical-align:top;padding-bottom:4px;box-sizing:border-box;padding-top:4px}#detail_decorate_root .magic-4{padding:0;margin:0;white-space:pre-wrap;font-size:14px}#detail_decorate_root .magic-5{text-align:center}#detail_decorate_root .magic-6{font-family:inherit;font-style:inherit;font-variant-ligatures:inherit;font-variant-caps:inherit}#detail_decorate_root .magic-7{font-size:18px}#detail_decorate_root .magic-8{width:750px;border-collapse:collapse}#detail_decorate_root .magic-9{min-height:18px;padding:5px 10px;width:104px;min-height:18px;box-sizing:content-box}#detail_decorate_root .magic-10{font-size:13px}#detail_decorate_root .magic-11{min-height:18px;padding:5px 10px;width:592px;min-height:18px;box-sizing:content-box}#detail_decorate_root .magic-12{width:750px}#detail_decorate_root .magic-13{width:446px}#detail_decorate_root .magic-14{overflow:hidden;width:446px;height:474.544px;margin-top:0;margin-bottom:0;margin-left:0;margin-right:0}#detail_decorate_root .magic-15{margin-top:0;margin-left:0;width:474px;height:474px}#detail_decorate_root .magic-16{width:300px;display:flex;flex-direction:column;margin-right:0;margin-left:4px}#detail_decorate_root .magic-18{font-family:inherit;font-size:inherit;font-style:inherit;font-variant-ligatures:inherit;font-variant-caps:inherit}#detail_decorate_root .magic-19{font-family:inherit;font-size:inherit;font-style:inherit;font-variant-ligatures:inherit;font-variant-caps:inherit;color:#333}#detail_decorate_root .magic-20{margin-bottom:10px;line-height:0}#detail_decorate_root .magic-21{width:750px;height:750px;overflow:hidden;margin-bottom:0}#detail_decorate_root .magic-22{position:relative;left:0;top:0;width:750px;height:750px}#detail_decorate_root .magic-23{margin-bottom:0}#detail_decorate_root .magic-24{position:relative;width:100%}#detail_decorate_root .magic-25{overflow:hidden;width:750px;height:750px;margin-top:0;margin-bottom:0;margin-left:0;margin-right:0}#detail_decorate_root .magic-26{margin-top:0;margin-left:0;width:750px;height:750px}#detail_decorate_root .magic-27{overflow:hidden;width:750px;height:500px;margin-top:0;margin-bottom:0;margin-left:0;margin-right:0}#detail_decorate_root .magic-28{margin-top:0;margin-left:0;width:750px;height:500px}#detail_decorate_root .magic-29{overflow:hidden;width:750px;height:365.8861885002964px;margin-top:0;margin-bottom:0;margin-left:0;margin-right:0}#detail_decorate_root .magic-30{margin-top:0;margin-left:0;width:750px;height:365.8861885002964px}#detail_decorate_root .magic-31{overflow:hidden;width:750px;height:498.5994397759104px;margin-top:0;margin-bottom:0;margin-left:0;margin-right:0}#detail_decorate_root .magic-32{margin-top:0;margin-left:0;width:750px;height:498.5994397759104px} Product Description Vegetarian Cayenne Pepper Apple Cider Vinegar Biotine Slimming Capsules With The Mother For Weight Loss
| | |
| --- | --- |
| Product Name | Vegetarian Cayenne Pepper Apple Cider Vinegar Biotine Slimming Capsules With The Mother For Weight Loss |
| Functions | Boost immunity, weight loss, Detox, slimming, fat burnner |
| Main ingredients | apple cider vinegar(5% acetic acid), Cayenne pepper |
| Certifications | COA,heavy metal and pesticides testing |
| RDI | |
| OEM/ ODM | Acceptable |
| MOQ | 100 bottles |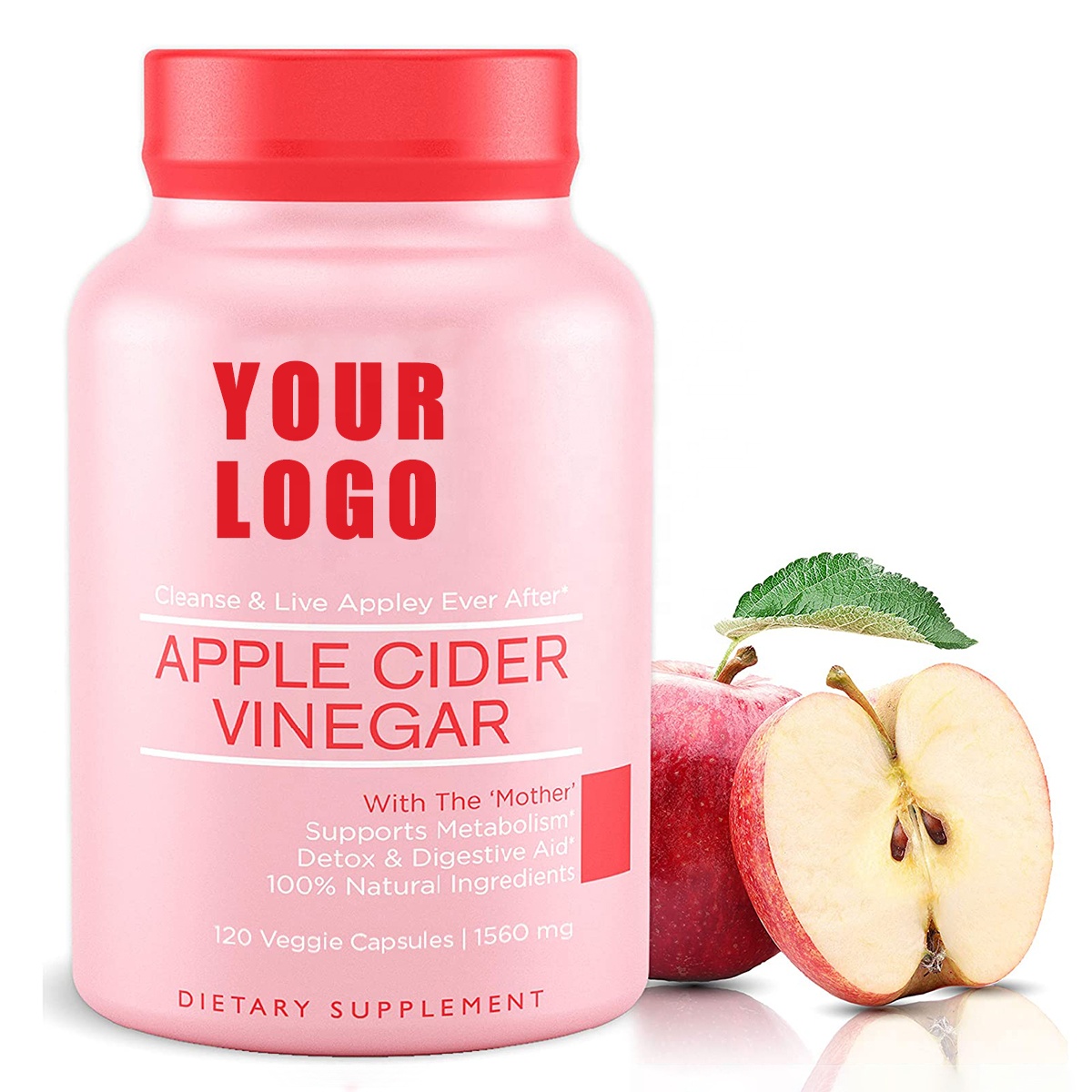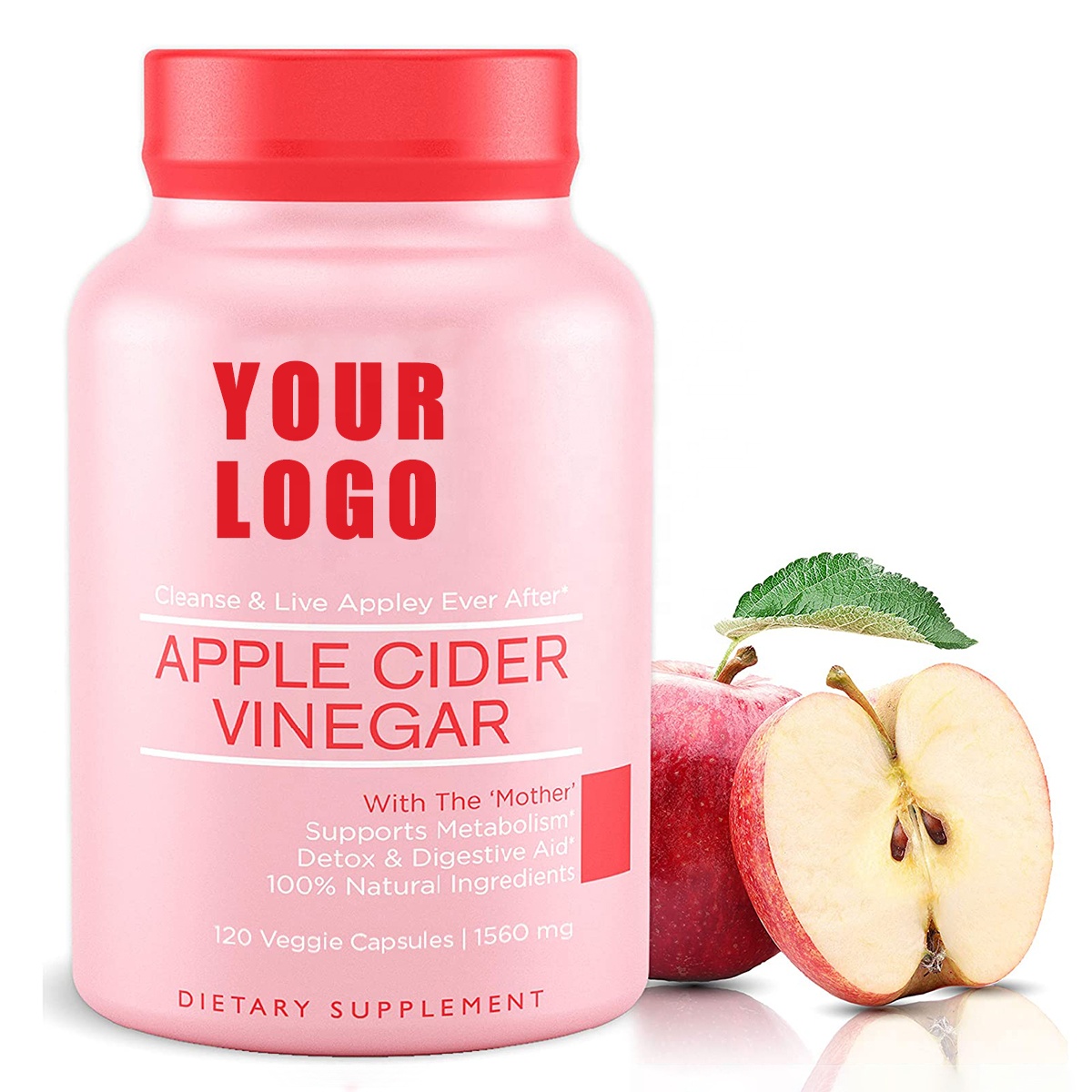 Apple Cider Vinegar CapsuleOur Apple Cider Vinegar Capsule contain inulin powder, Cayenne pepper that can assist your gut health, slimming, weight loss ,support the natural cleanse and detox operations of your body. Apple cider is know to help some man and women with bloating relief and blood sugar support. With a proper diet, organic cider capsules are great
Supplement
for everyday use.
Advantages1. 100% Vegan 2. All organic ingredients
3. Each batch is 3rd party tested
4. Don't contain gluten, wheat, peanuts, soy, eggs, fish, shellfish or GMO substances
With flu & virus season in full swing, it's time for you to upgrade your daily wellness regimen.Here are our top picks to keep your wellness game strong this season!1. Sambucus Elderberry gummies/ tablet/syrup2. Ashwagandha gummies/ tablet3.
Apple cider vinegar gummies
/ tablet4.
Vitamin C gummies
/ tablet5. Echinacea & elderberry gummies/ tablet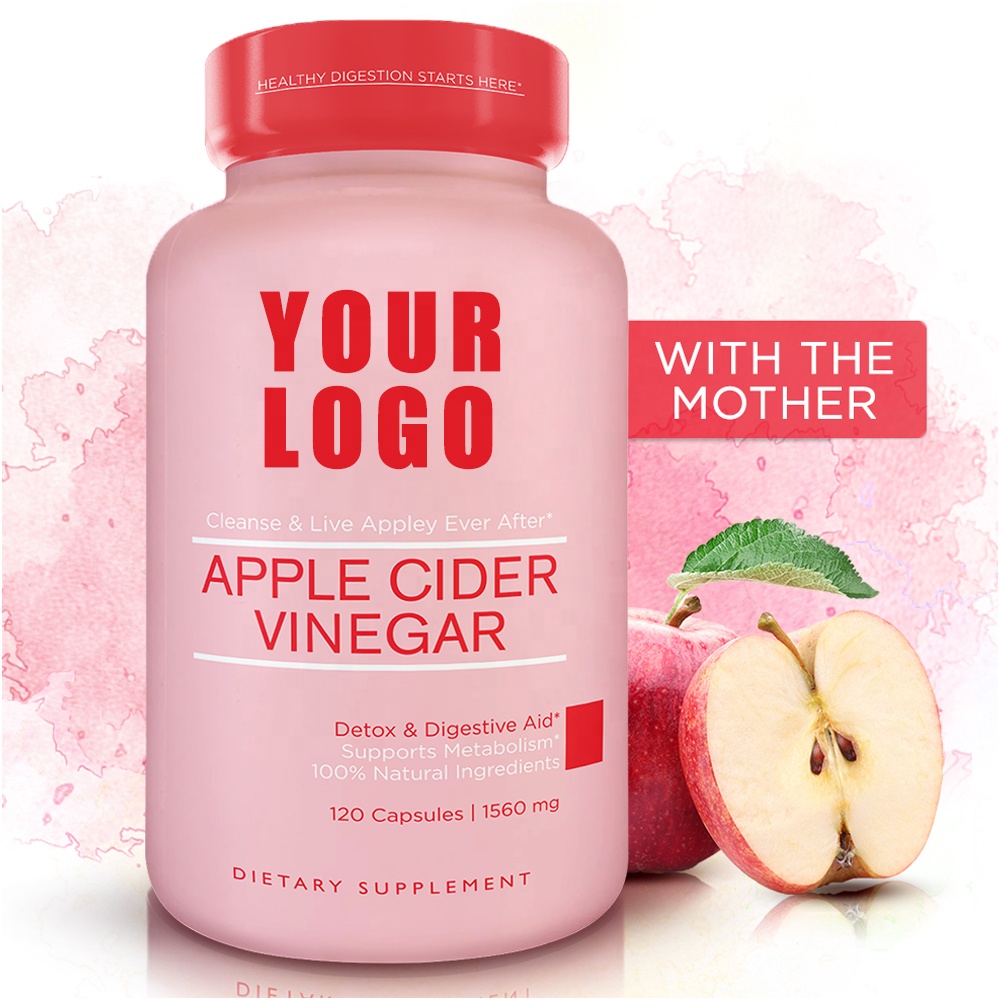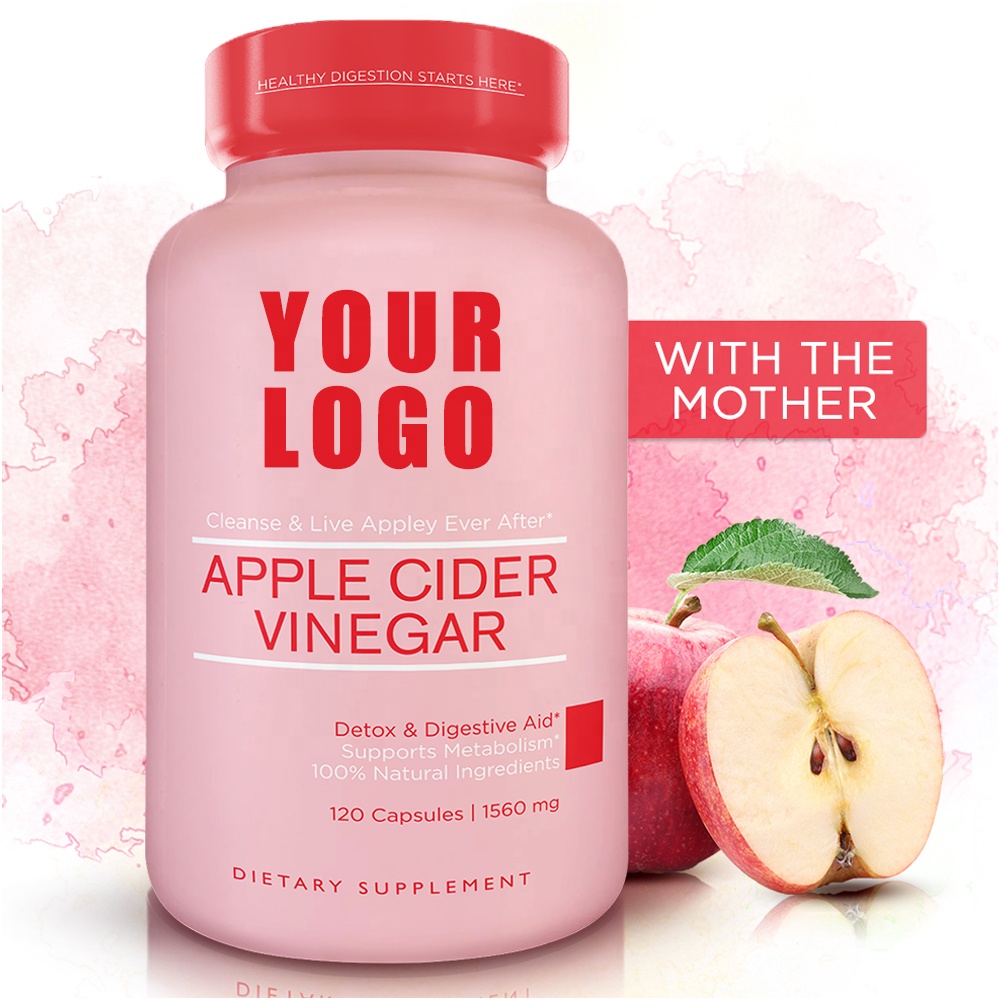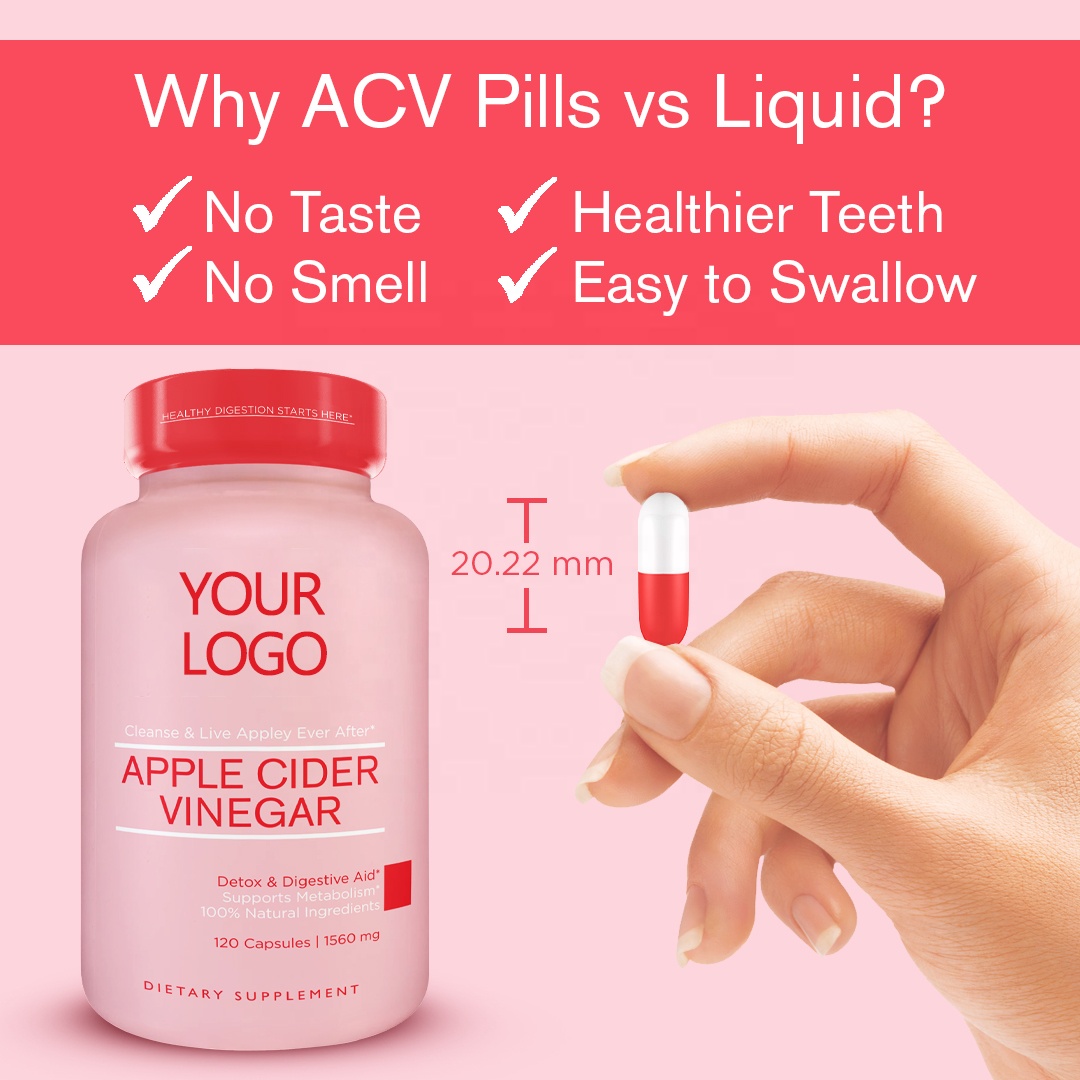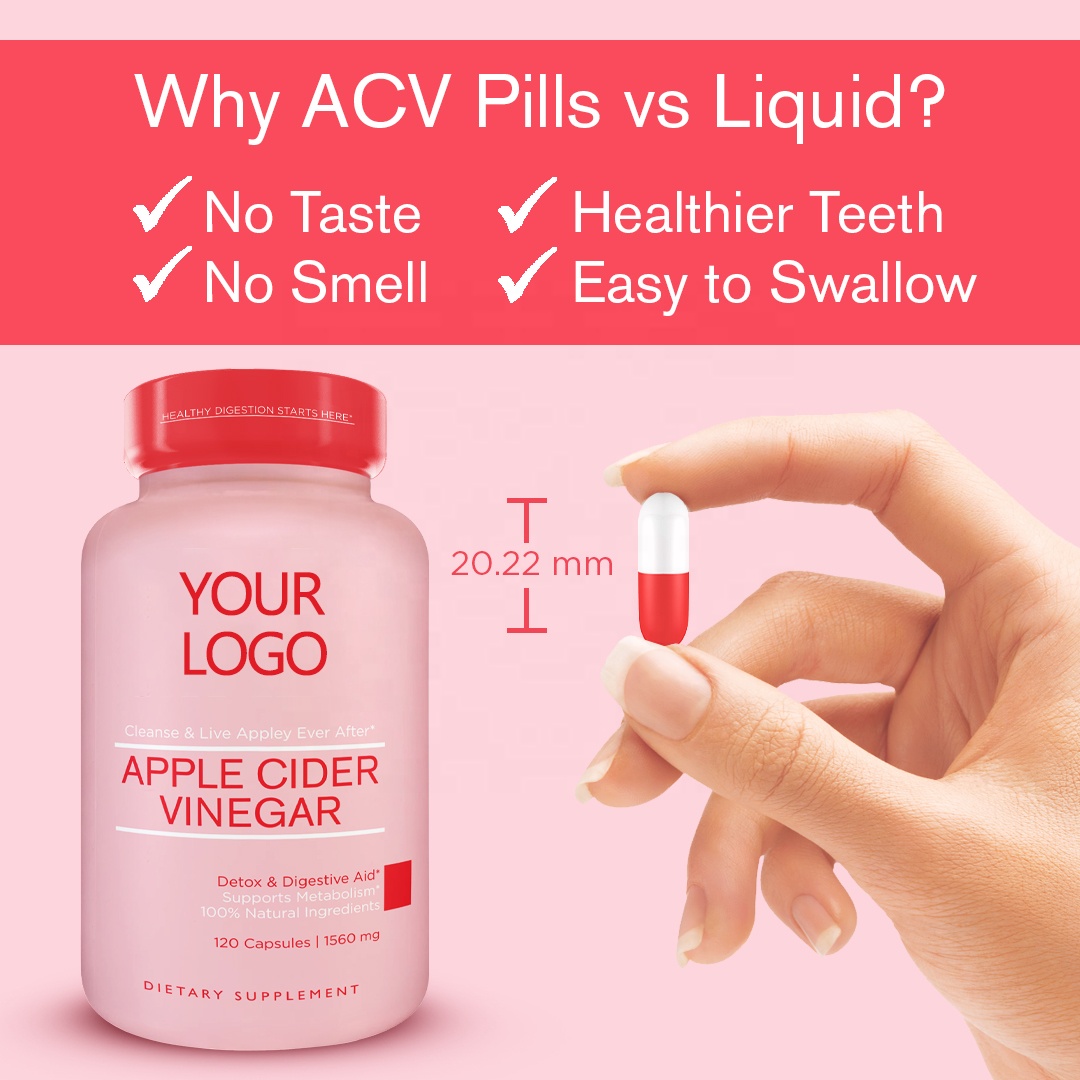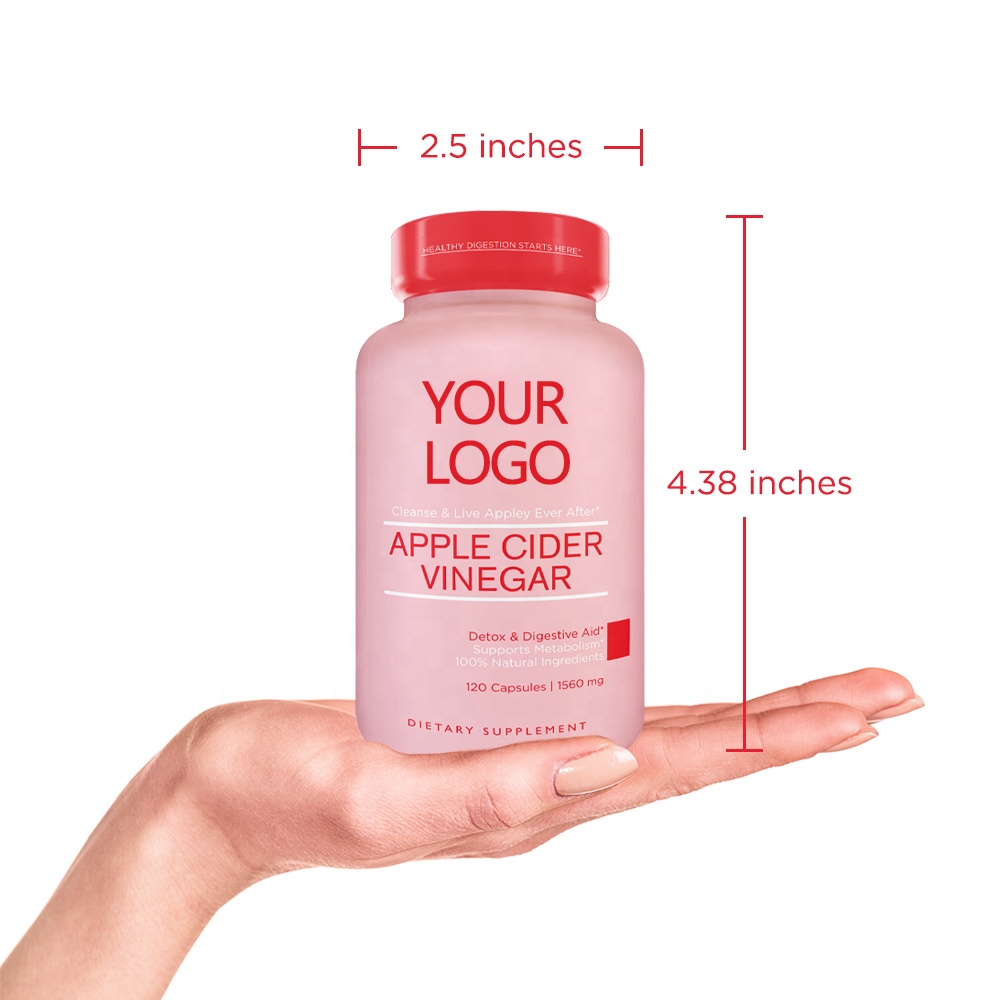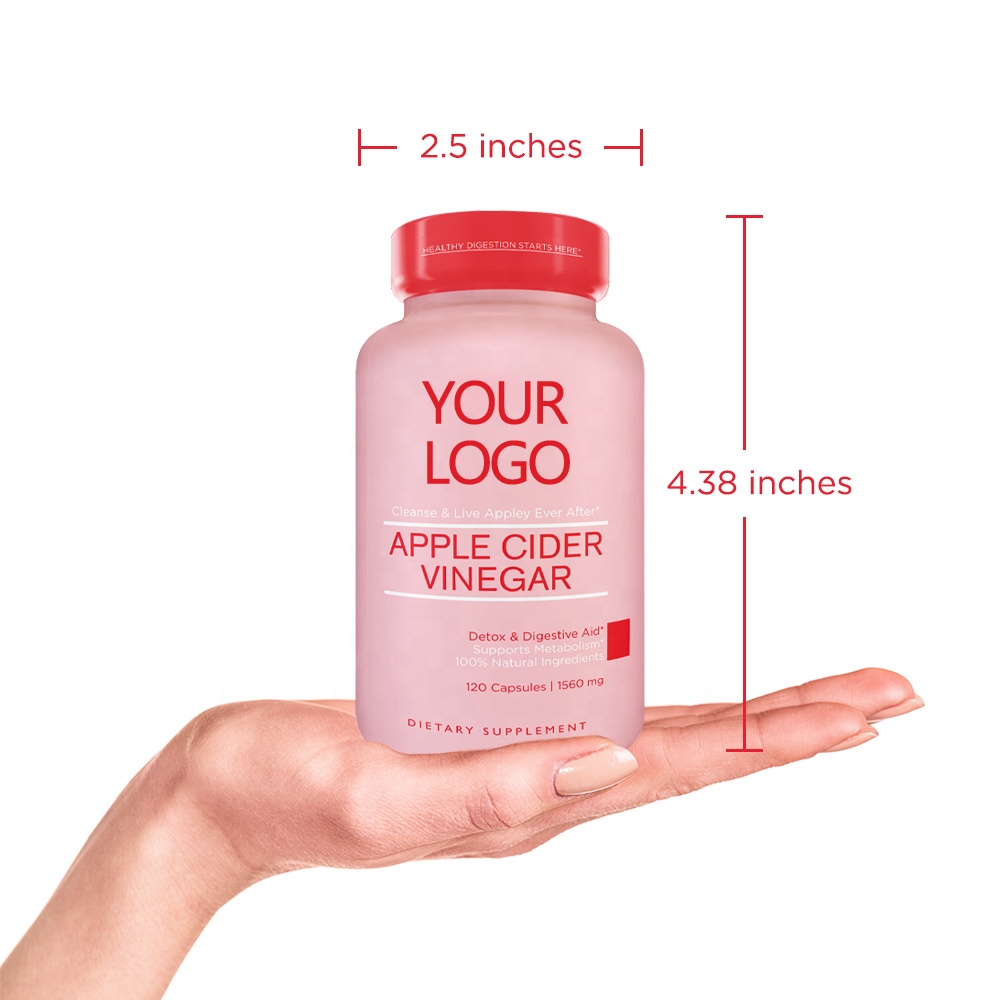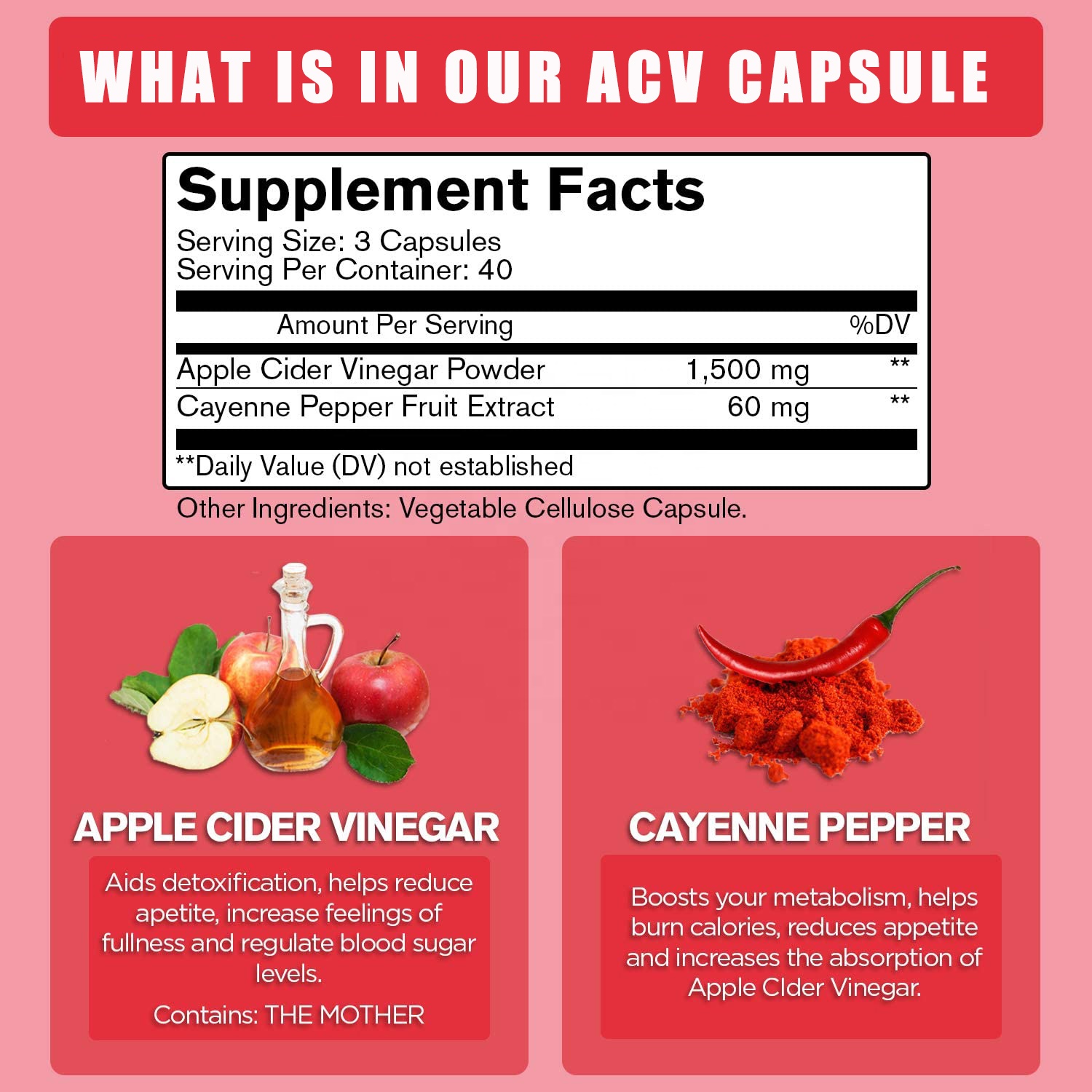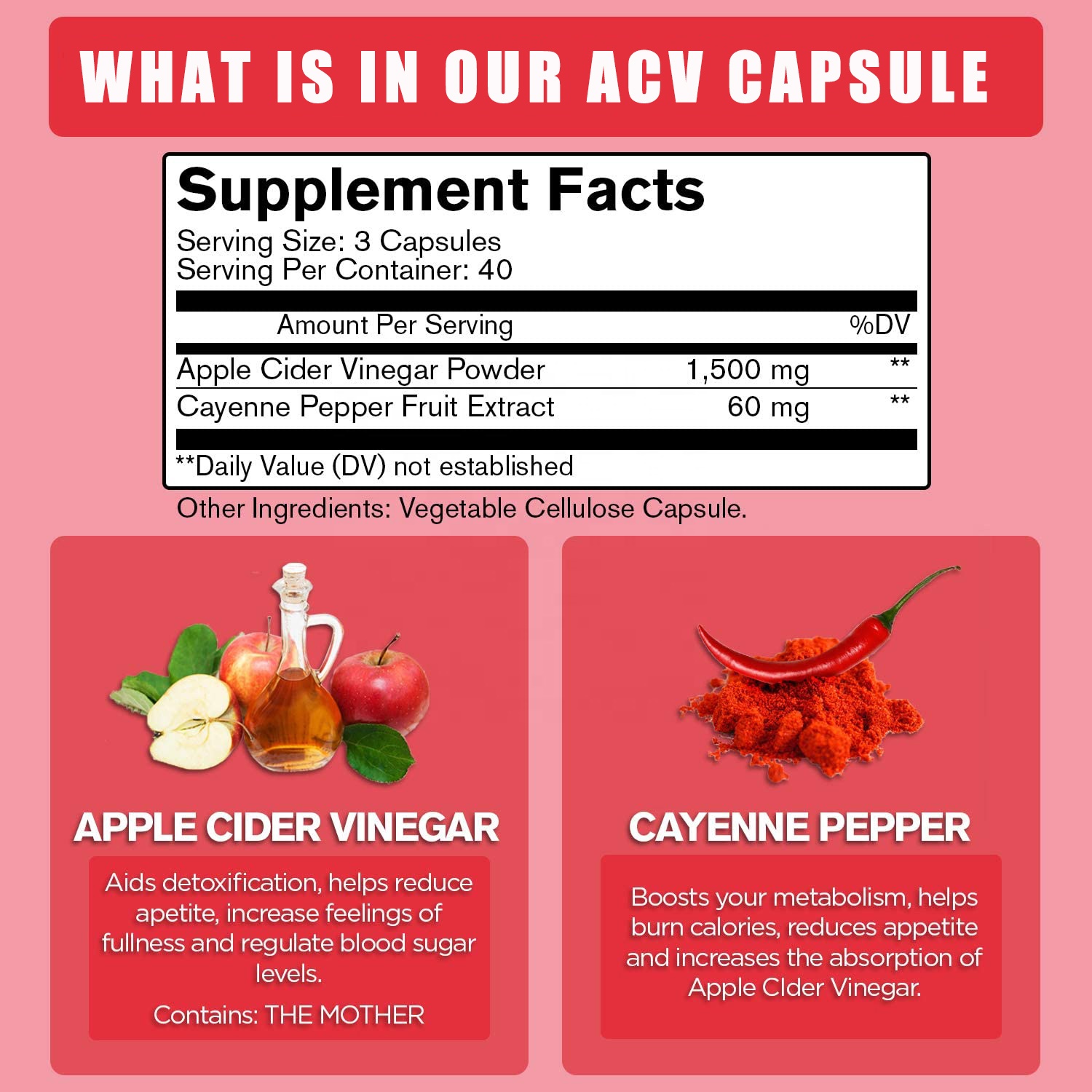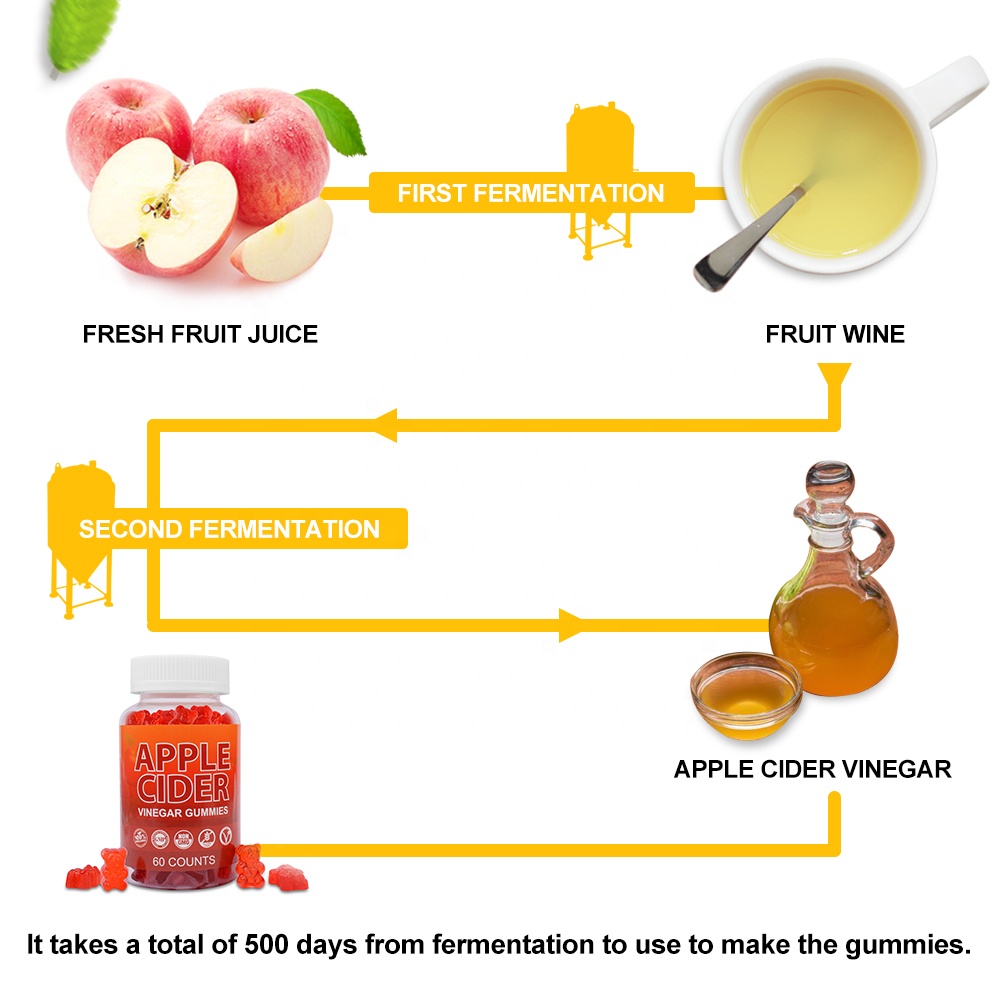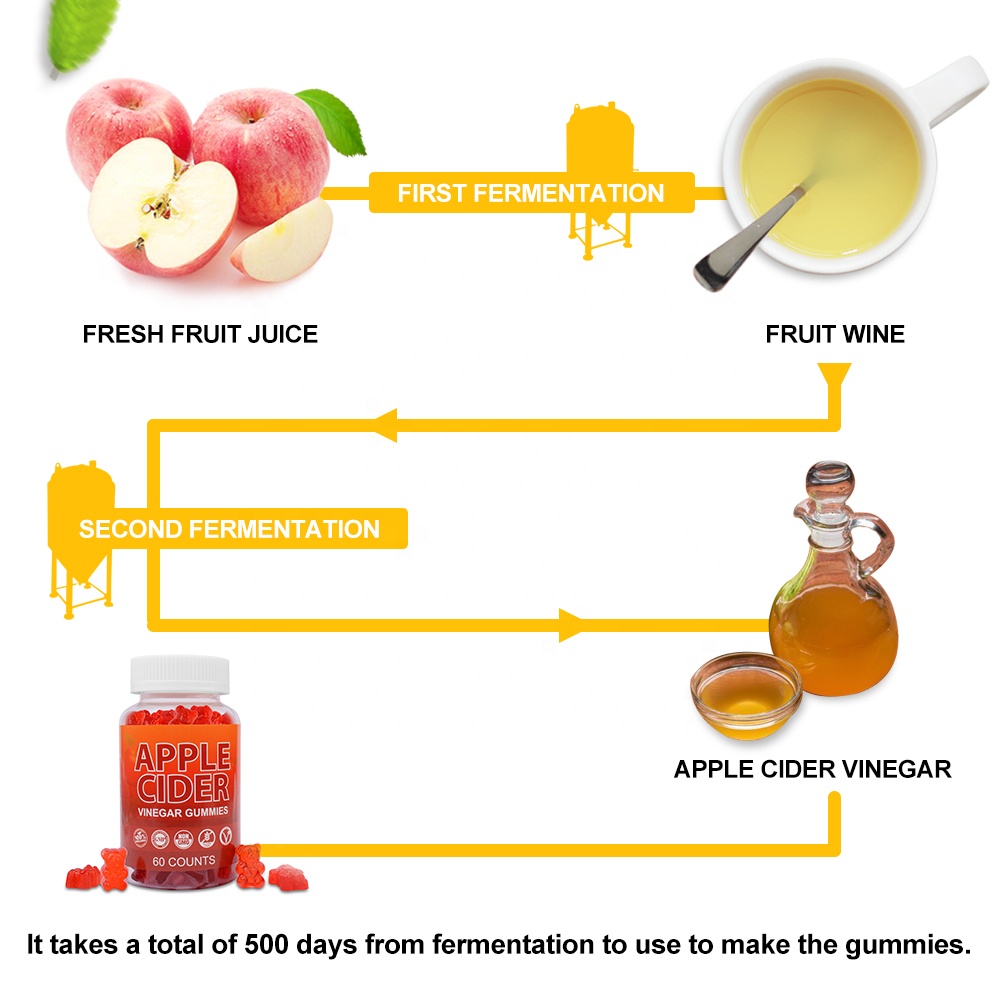 Certifications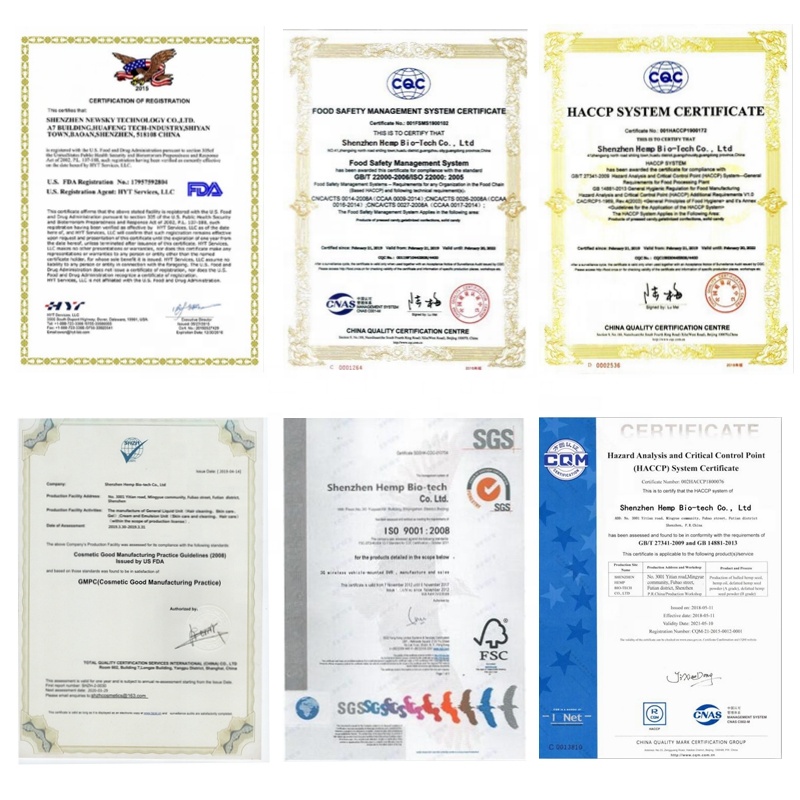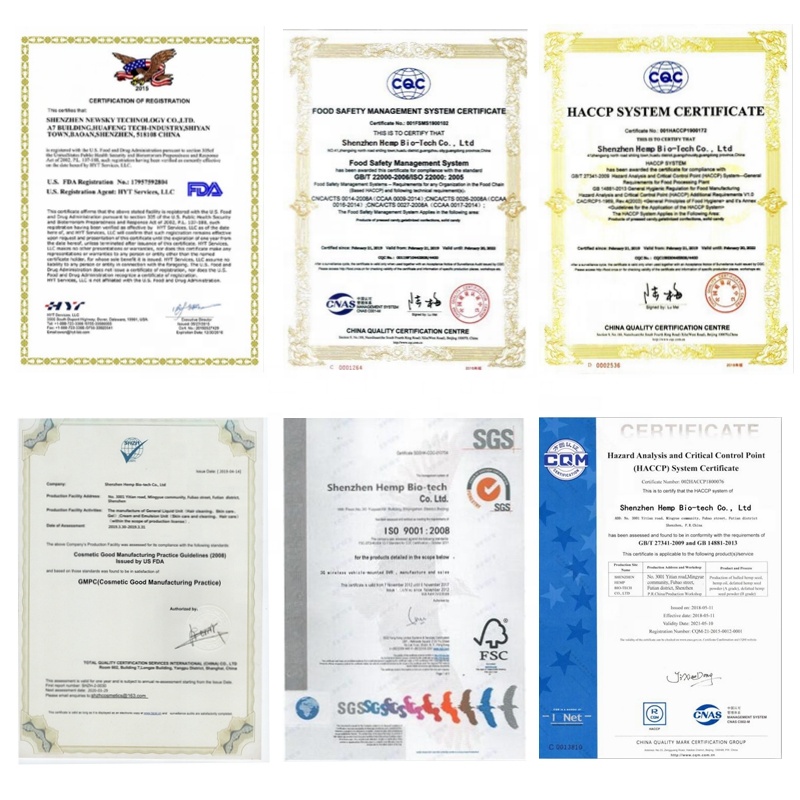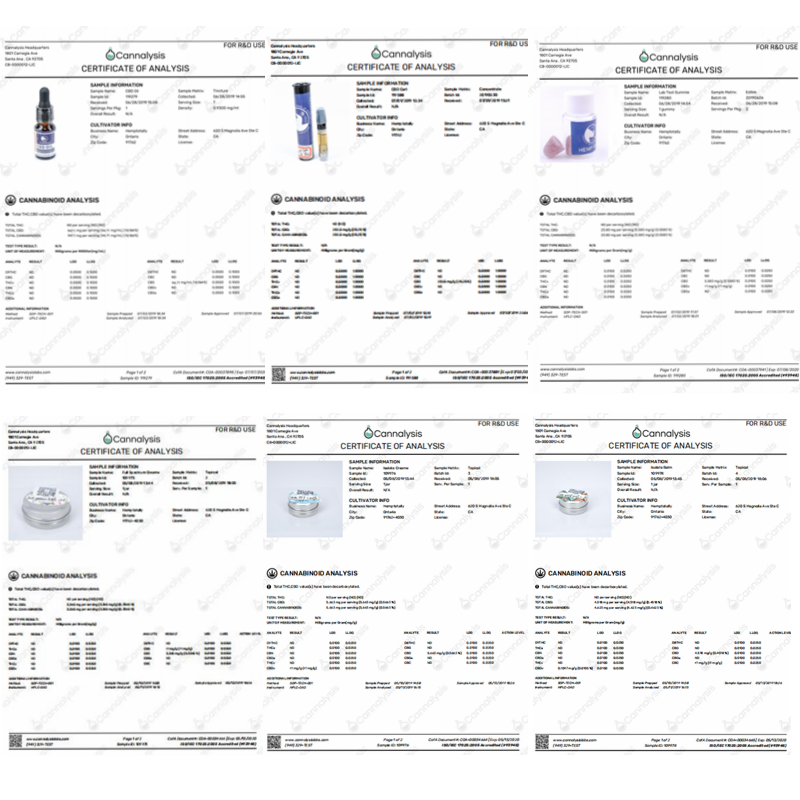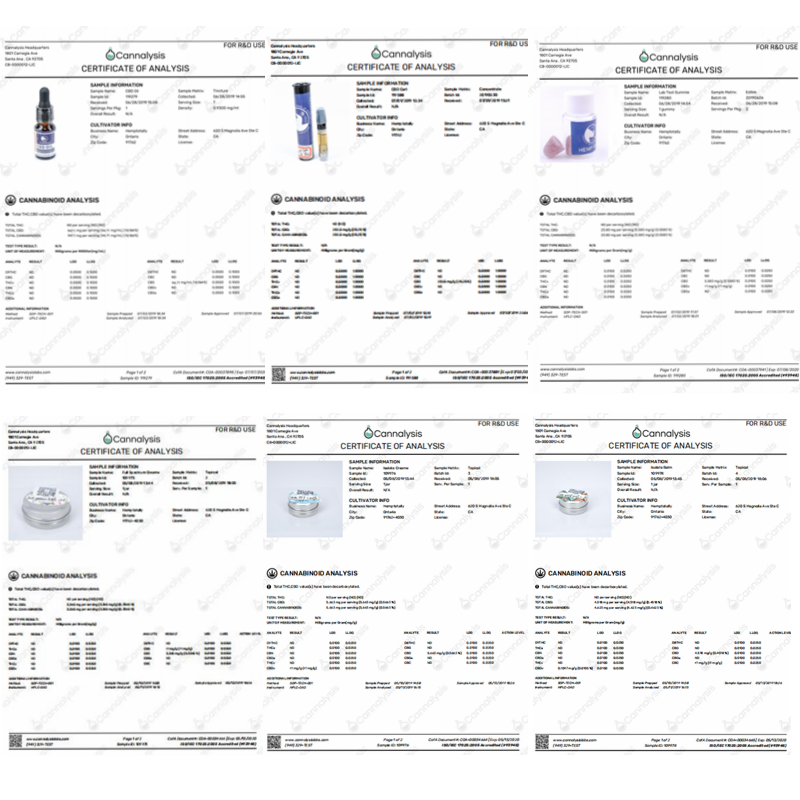 Company Profile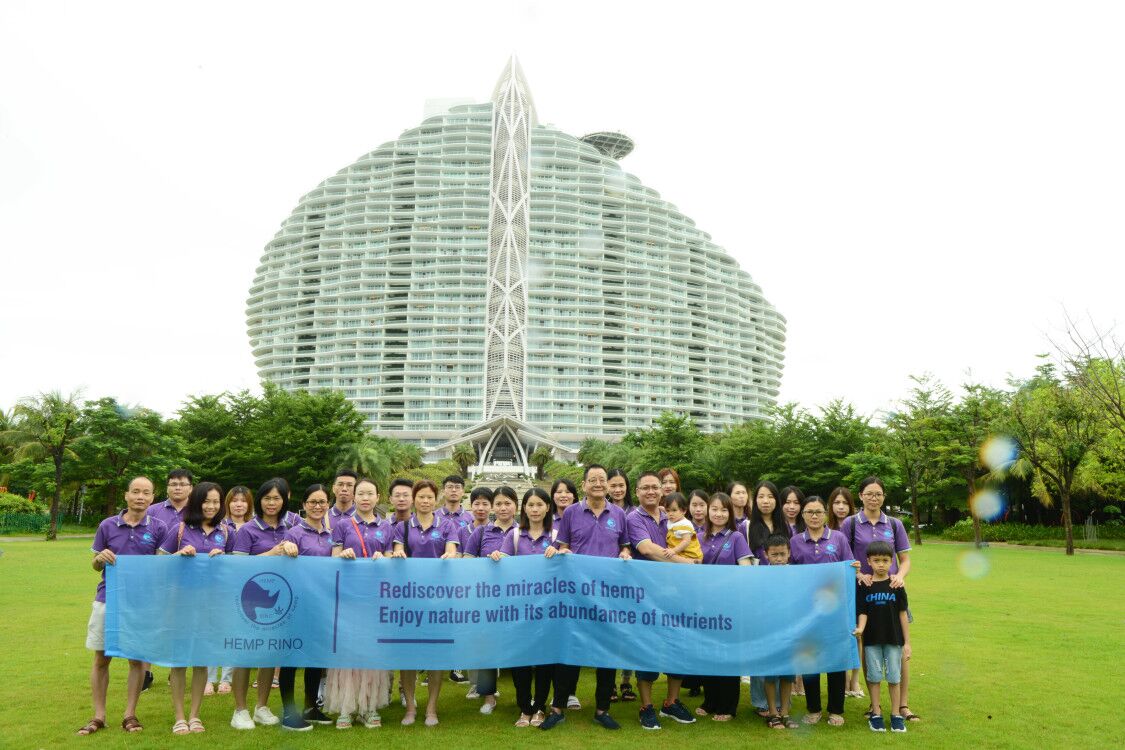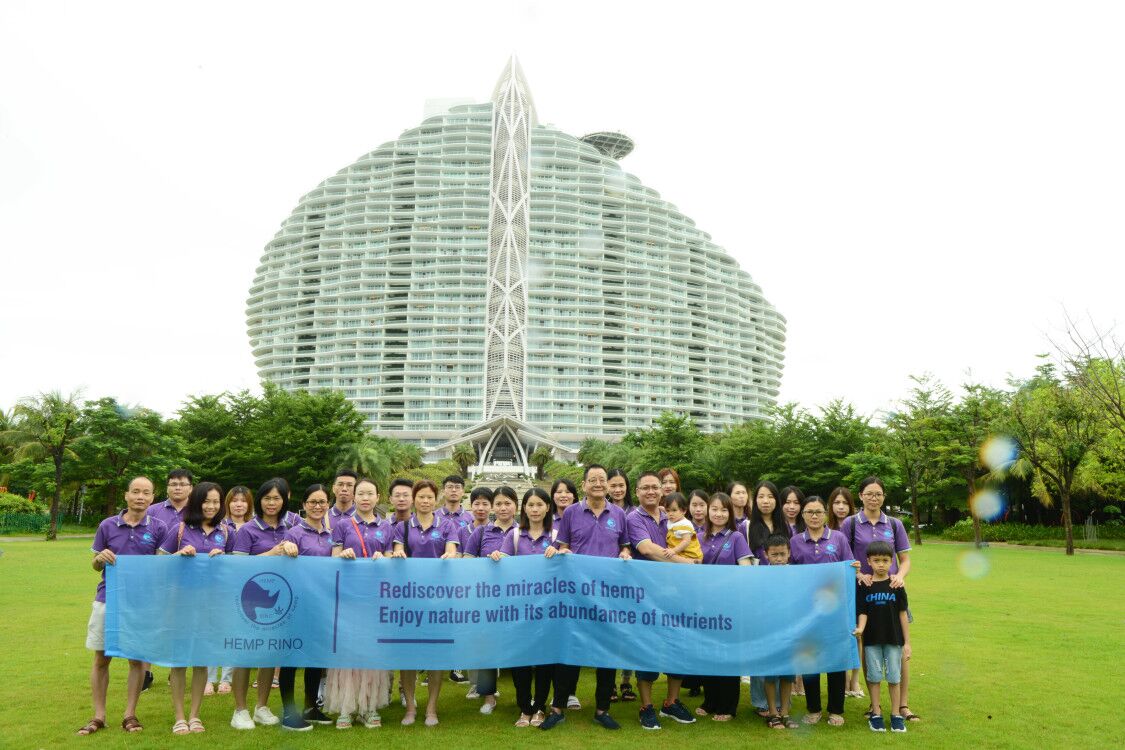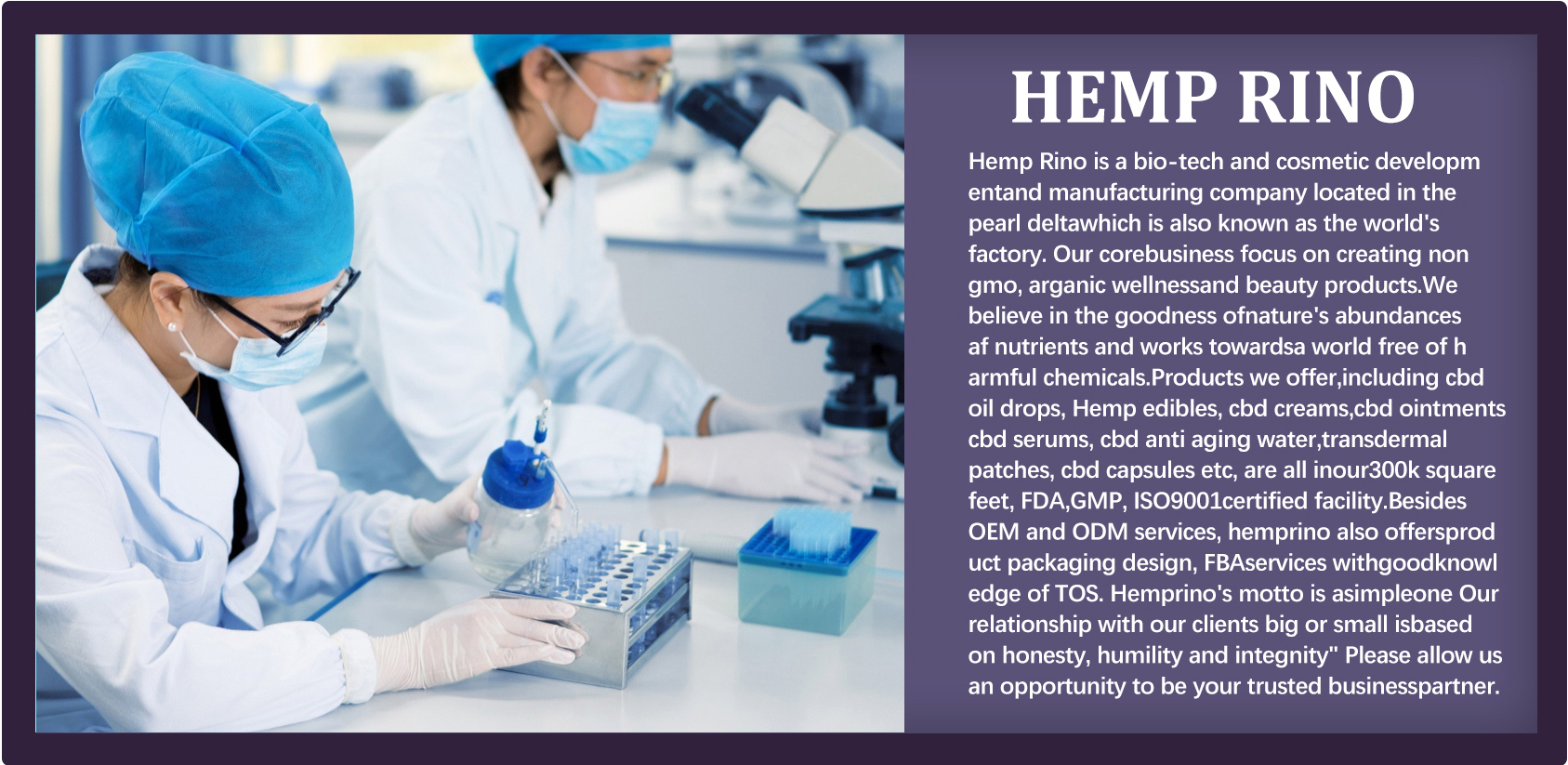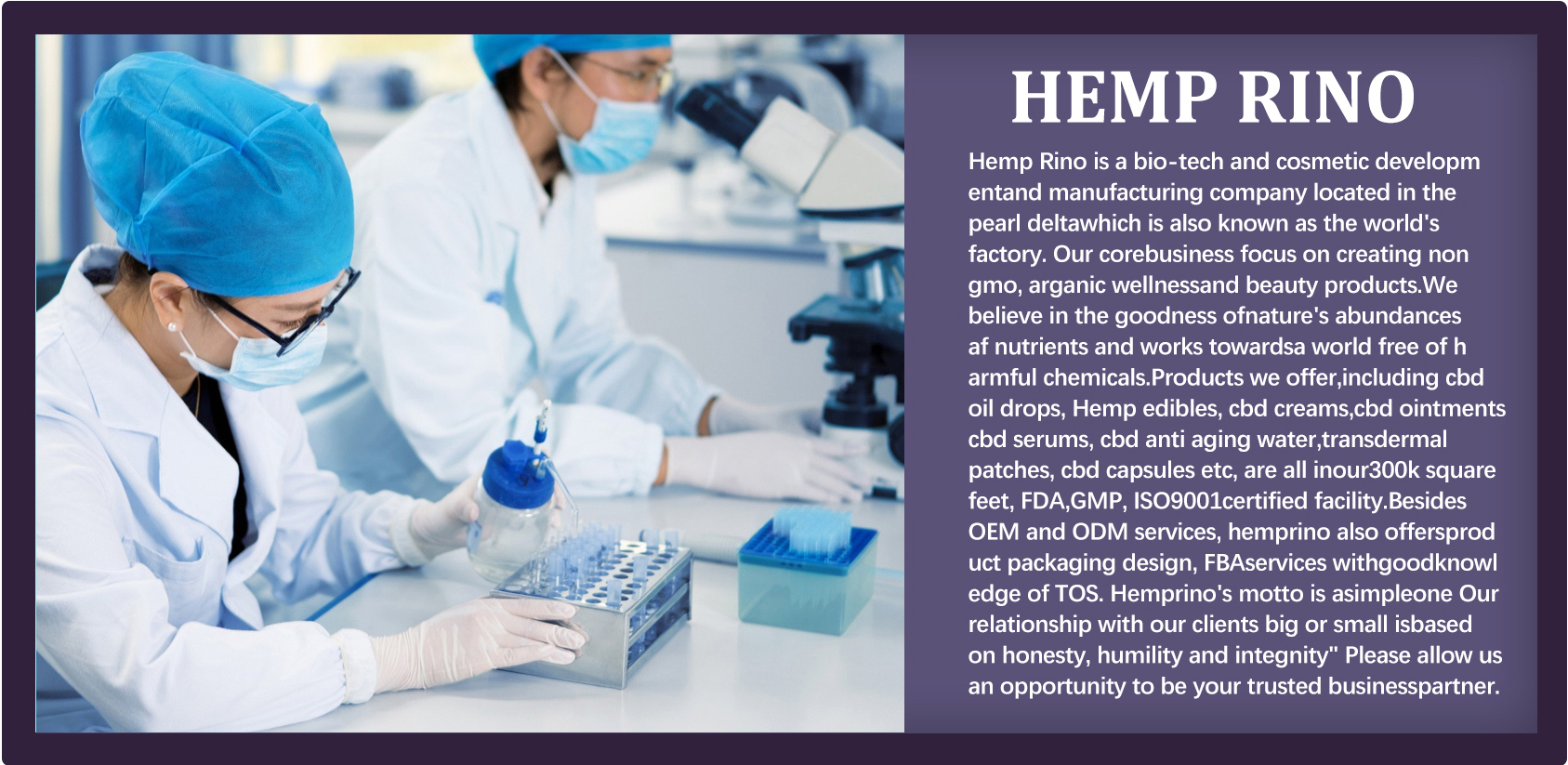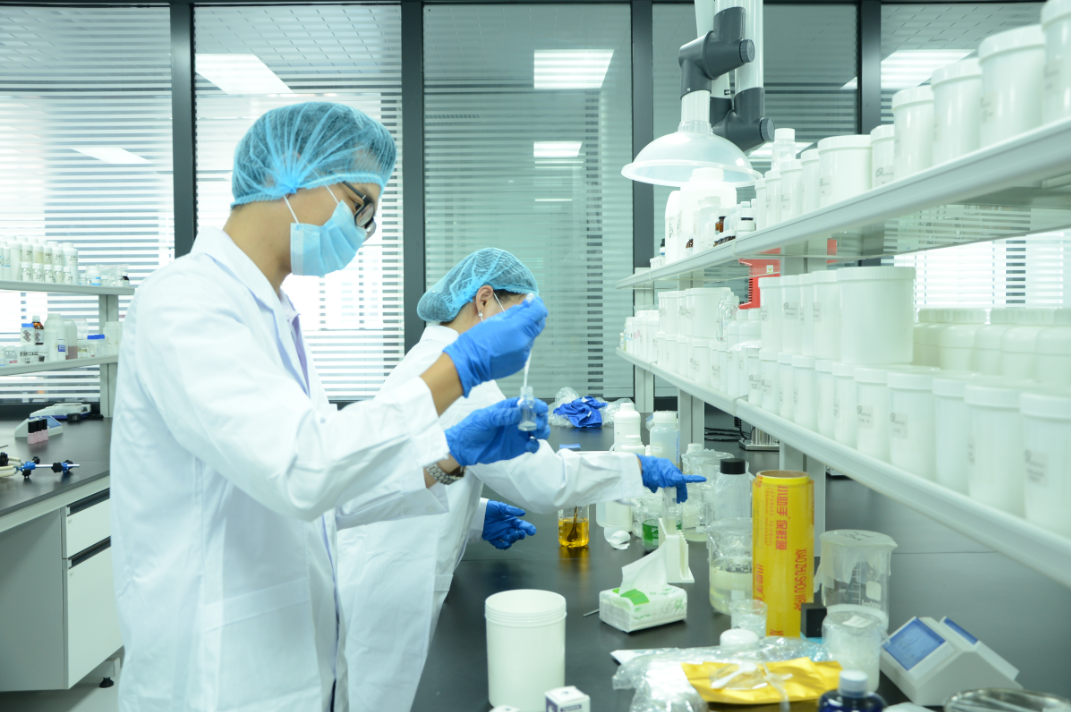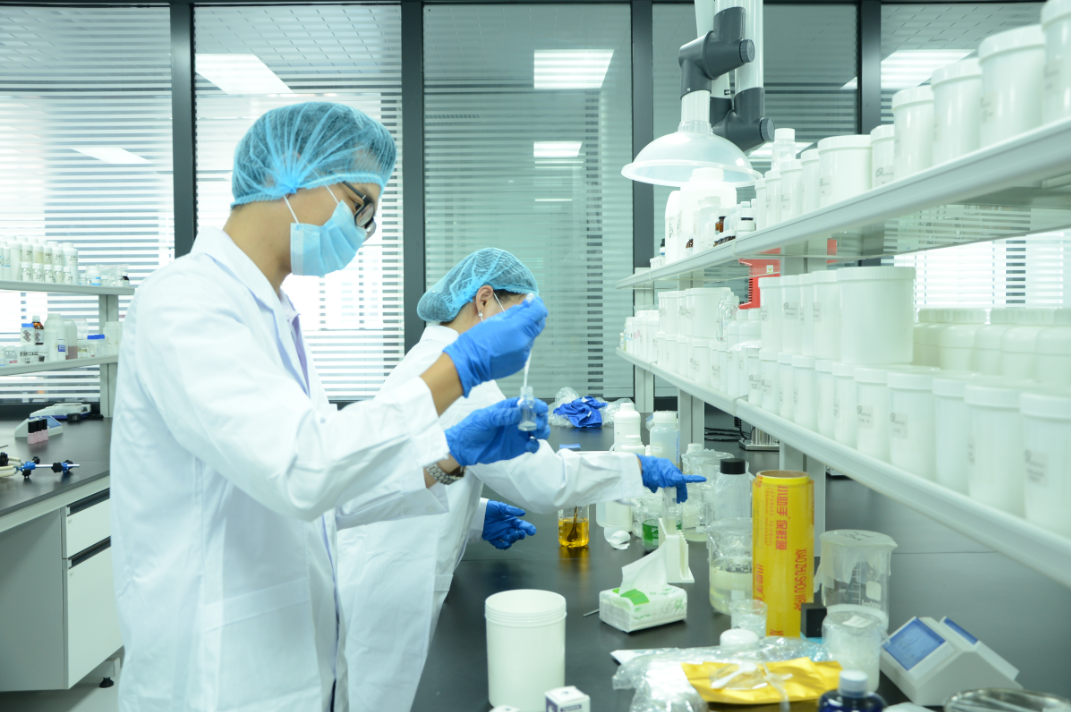 Contact us! Phoenix Chen
Cell phone: +86 18127887851
Wechate:+86 18127887851
WhatsApp: +86 18127887851 Contact us if you need more details on Private Label Fat Burner Capsules 1560mg Apple Cider Vinegar Weight Loss Slimming Capsules With Cayenne Pepper. We are ready to answer your questions on packaging, logistics, certification or any other aspects about Vegan Weight Loss Pills Acv Capsules For Detox Cleanse Body
Weight Management
Bloating Appetite Suppressant、Vegetarian Fat Burning Slimming Capsule/ Pills Infused Cayenne Pepper+ Apple Cider With Mother. If these products fail to match your need, please contact us and we would like to provide relevant information.
Product Categories : Apple cider vinegar tablet