#detail_decorate_root .magic-0{border-bottom-width:2px;border-bottom-style:solid;border-bottom-color:#53647a;background-color:#c5ccde;margin-left:0;margin-right:0;padding-left:8px;padding-right:8px;color:#53647a;font-family:Roboto;font-size:24px;padding-top:8px;padding-bottom:4px}#detail_decorate_root .magic-1{vertical-align:top}#detail_decorate_root .magic-2{vertical-align:top;display:block;padding-right:4px;box-sizing:border-box;padding-left:4px}#detail_decorate_root .magic-3{vertical-align:top;padding-bottom:4px;box-sizing:border-box;padding-top:4px}#detail_decorate_root .magic-4{padding:0;margin:0;white-space:pre-wrap;font-size:14px}#detail_decorate_root .magic-5{font-size:18px}#detail_decorate_root .magic-6{width:750px;border-collapse:collapse}#detail_decorate_root .magic-7{min-height:18px;padding:5px 10px;overflow:hidden;width:164px;min-height:18px;box-sizing:content-box}#detail_decorate_root .magic-8{min-height:18px;padding:5px 10px;overflow:hidden;width:537px;min-height:18px;box-sizing:content-box}#detail_decorate_root .magic-9{display:none}#detail_decorate_root .magic-10{min-height:18px;padding:5px 10px;overflow:hidden;width:536px;min-height:18px;box-sizing:content-box}#detail_decorate_root .magic-11{width:750px}#detail_decorate_root .magic-12{overflow:hidden;width:750px;height:750px;margin-top:0;margin-bottom:0;margin-left:0;margin-right:0}#detail_decorate_root .magic-13{margin-top:0;margin-left:0;width:750px;height:750px}#detail_decorate_root .magic-14{padding:0;margin:0;color:#333;font-size:14px;padding-left:4px;font-weight:bold;white-space:pre-wrap}#detail_decorate_root .magic-15{margin-bottom:10px;overflow:hidden}#detail_decorate_root .magic-16{overflow:hidden;width:750px;height:558.984px;margin-top:0;margin-bottom:0;margin-left:0;margin-right:0}#detail_decorate_root .magic-17{margin-top:0;margin-left:0;width:750px;height:558.984px}#detail_decorate_root .magic-18{overflow:hidden;width:750px;height:381.641px;margin-top:0;margin-bottom:0;margin-left:0;margin-right:0}#detail_decorate_root .magic-19{margin-top:0;margin-left:0;width:750px;height:381.641px}#detail_decorate_root .magic-20{overflow:hidden;width:750px;height:2750px;margin-top:0;margin-bottom:0;margin-left:0;margin-right:0}#detail_decorate_root .magic-21{margin-top:-564px;margin-left:0;width:750px;height:4089.547270306258px}#detail_decorate_root .magic-22{margin:0;padding:0}#detail_decorate_root .magic-23{border-bottom-style:solid;border-bottom-color:#53647a;font-family:Roboto;font-size:24px;color:#53647a;font-style:normal;border-bottom-width:2px;padding-top:8px;padding-bottom:4px}#detail_decorate_root .magic-24{width:300px;display:flex;flex-direction:column;margin-right:4px;margin-left:0}#detail_decorate_root .magic-25{padding:0;line-height:20px;font-weight:bold;color:#333;margin:0}#detail_decorate_root .magic-26{box-sizing:content-box;margin:0;padding:0;border:0;font-style:normal;font-variant-ligatures:normal;font-variant-caps:normal;font-variant-numeric:inherit;font-variant-east-asian:inherit;font-weight:400;font-stretch:inherit;font-size:14px;line-height:inherit;font-family:Arial,Helvetica,sans-senif;vertical-align:baseline;color:#333;letter-spacing:normal;orphans:2;text-align:left;text-indent:0;text-transform:none;white-space:pre-wrap;widows:2;word-spacing:0;-webkit-text-stroke-width:0;background-color:#fff;text-decoration-style:initial;text-decoration-color:initial}#detail_decorate_root .magic-27{box-sizing:content-box}#detail_decorate_root .magic-28{box-sizing:content-box;font-size:18px}#detail_decorate_root .magic-29{box-sizing:content-box;margin:0;padding:0;border:0;font-style:inherit;font-variant:inherit;font-weight:inherit;font-stretch:inherit;font-size:inherit;line-height:27px;font-family:inherit;vertical-align:baseline}#detail_decorate_root .magic-30{box-sizing:content-box;font-weight:700}#detail_decorate_root .magic-31{width:446px}#detail_decorate_root .magic-32{overflow:hidden;width:446px;height:264.4743935309973px;margin-top:0;margin-bottom:0;margin-left:0;margin-right:0}#detail_decorate_root .magic-33{margin-top:-149.06738544474393px;margin-left:-361.8490566037736px;width:808px;height:413px} Product Description 1000 MG CBD Freeze Roll On Cool Relief CBD Roll-On 3oz
| | | | |
| --- | --- | --- | --- |
| Product Name | 1000 MG CBD Freeze Roll On Cool Relief CBD Roll-On 3oz | | |
| Size | 90ml(3oz) | | |
| Function | Pain Relief | | |
| Total CBD | 1000MG | | |
| MOQ | 100pcs | | |
| Customized Logo | Available, support private label | | |
| Raw Material | The flowers and leaves of industry hemp | | |
| Samples order | Available | | |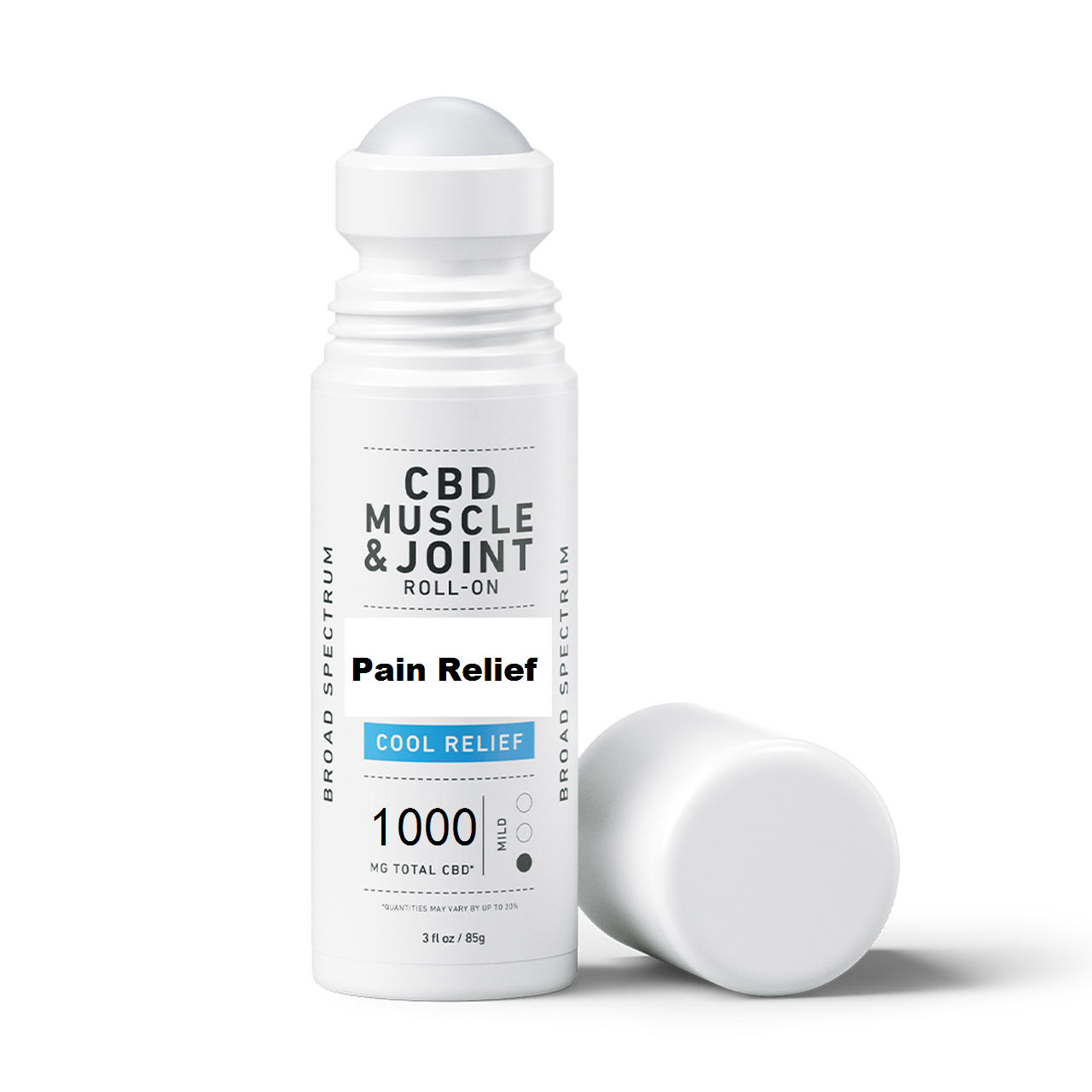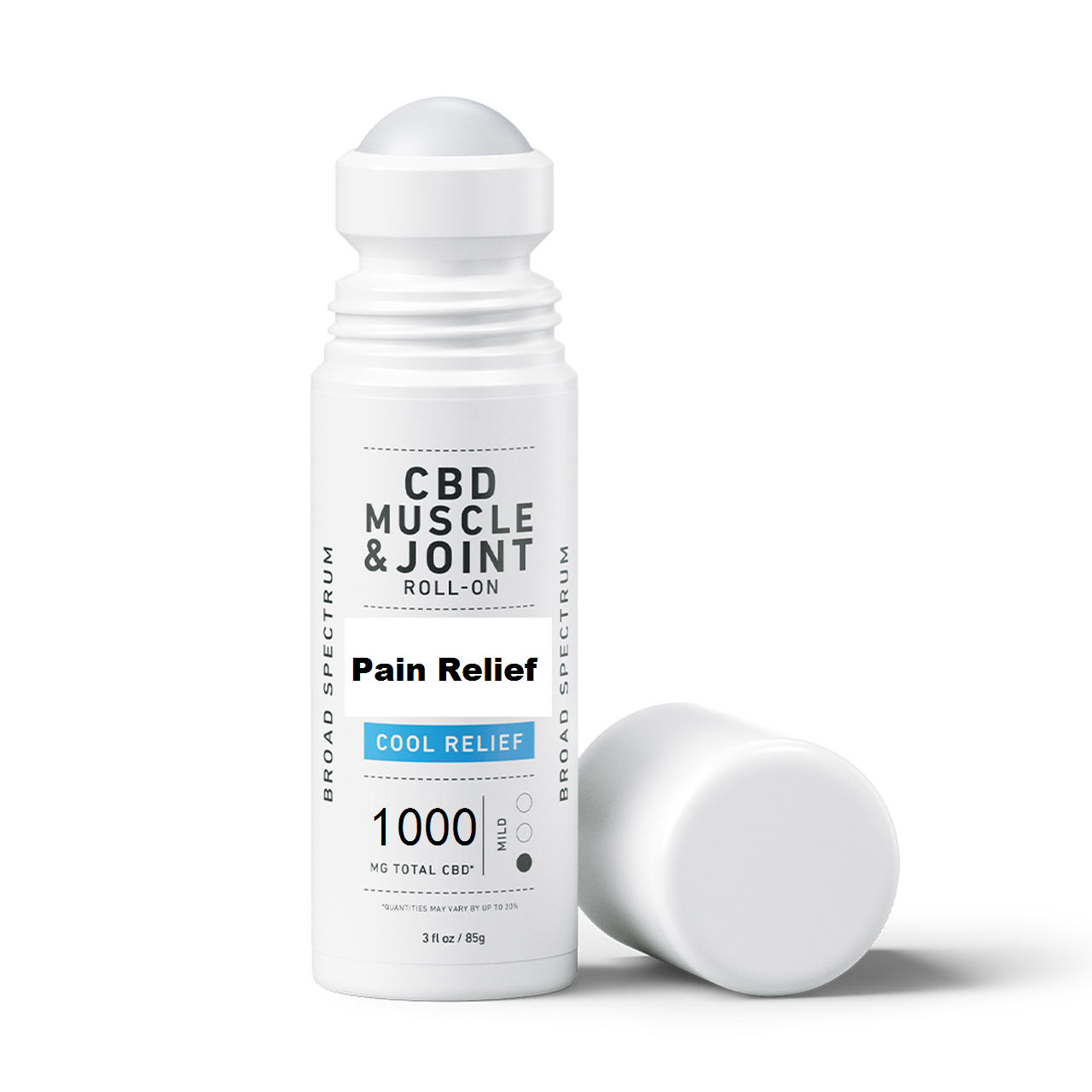 MAIN INGREDIENTS: Organic Aloe Leaf Juice, Meadowfoam Seed Oil, Menthol Crystals, Capsicum Fruit Oleoresin, Black Pepper Oil,
Hemp oil
, Ginger Root Oil, Peppermint Oil, Pine Needle Oil, Phenoxyethanol, Carbomer. Suggested Use: Roll directly onto desired area. Use as needed. Warnings: For external use only. Avoid contact with eyes or mucous membranes. Do not apply to open or bleeding wouds. Stop if irritation occurs. Pregrant and nursing mothers should consult a doctor before use.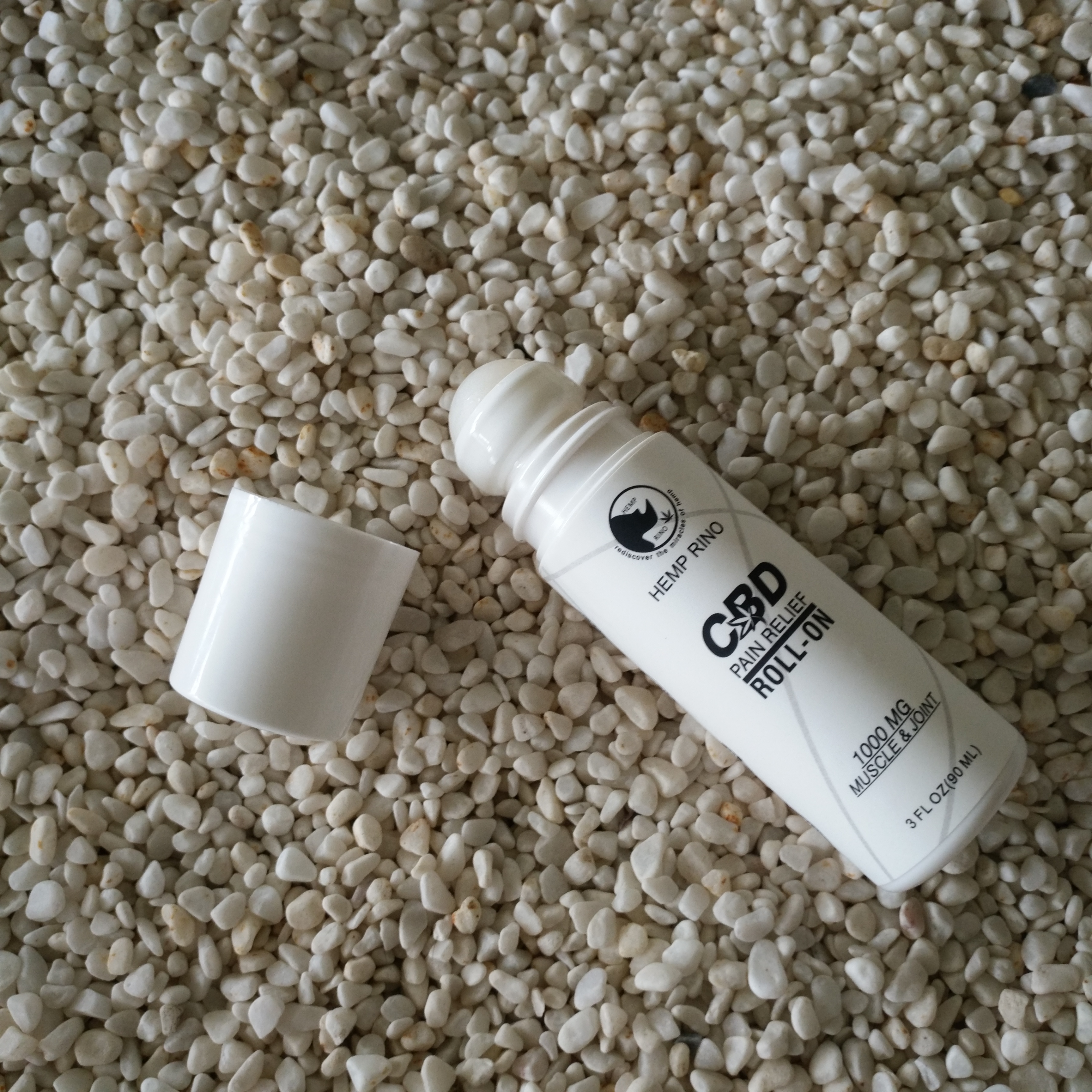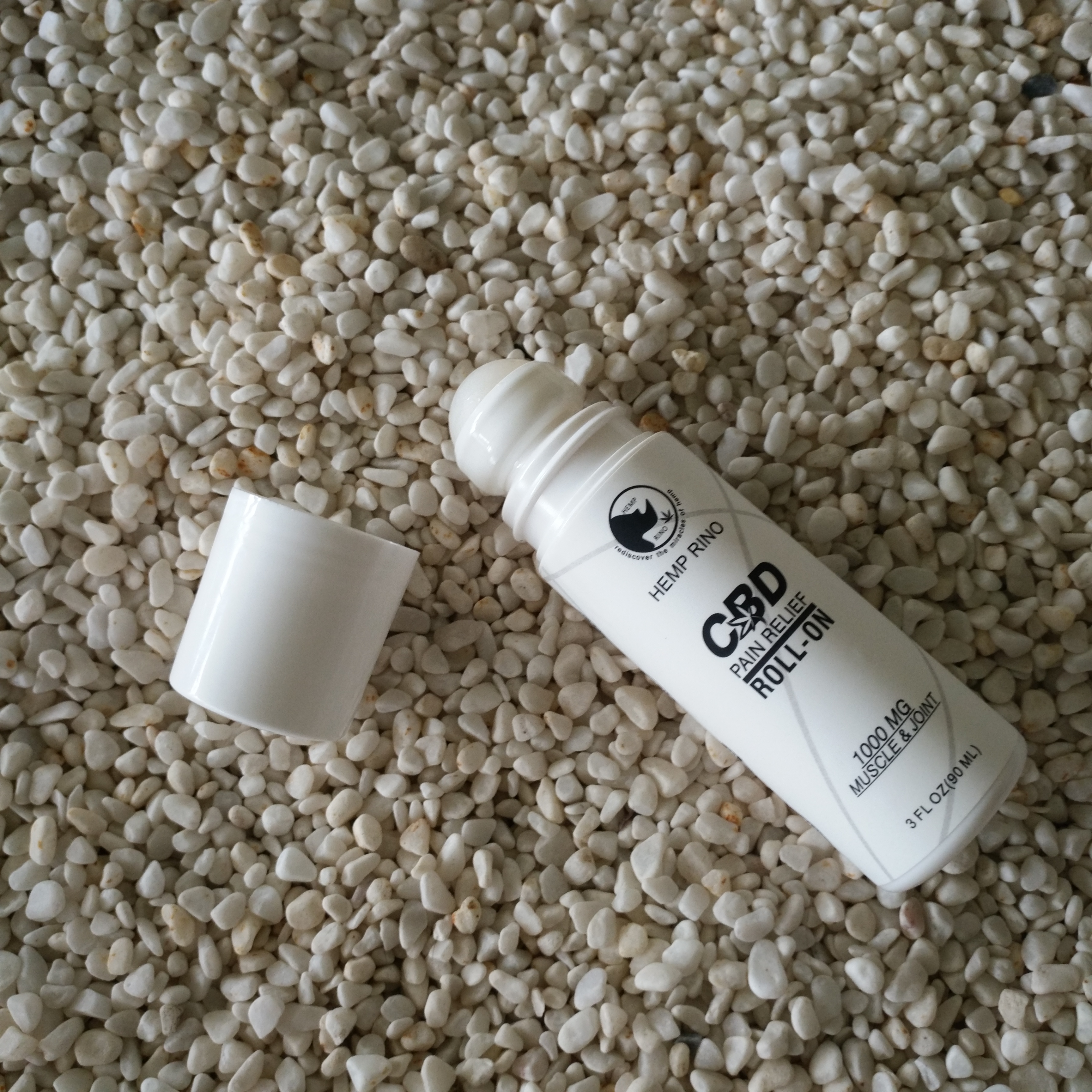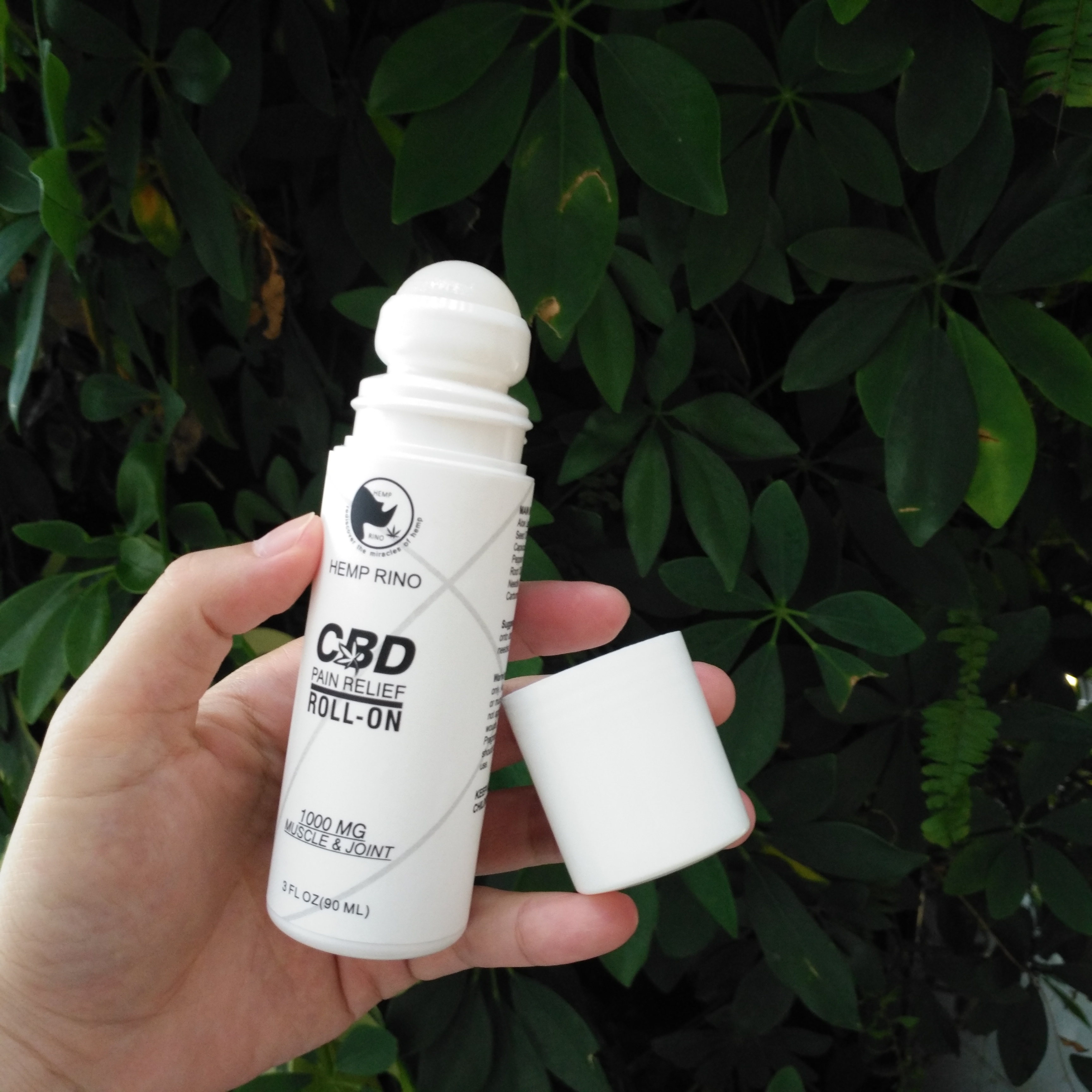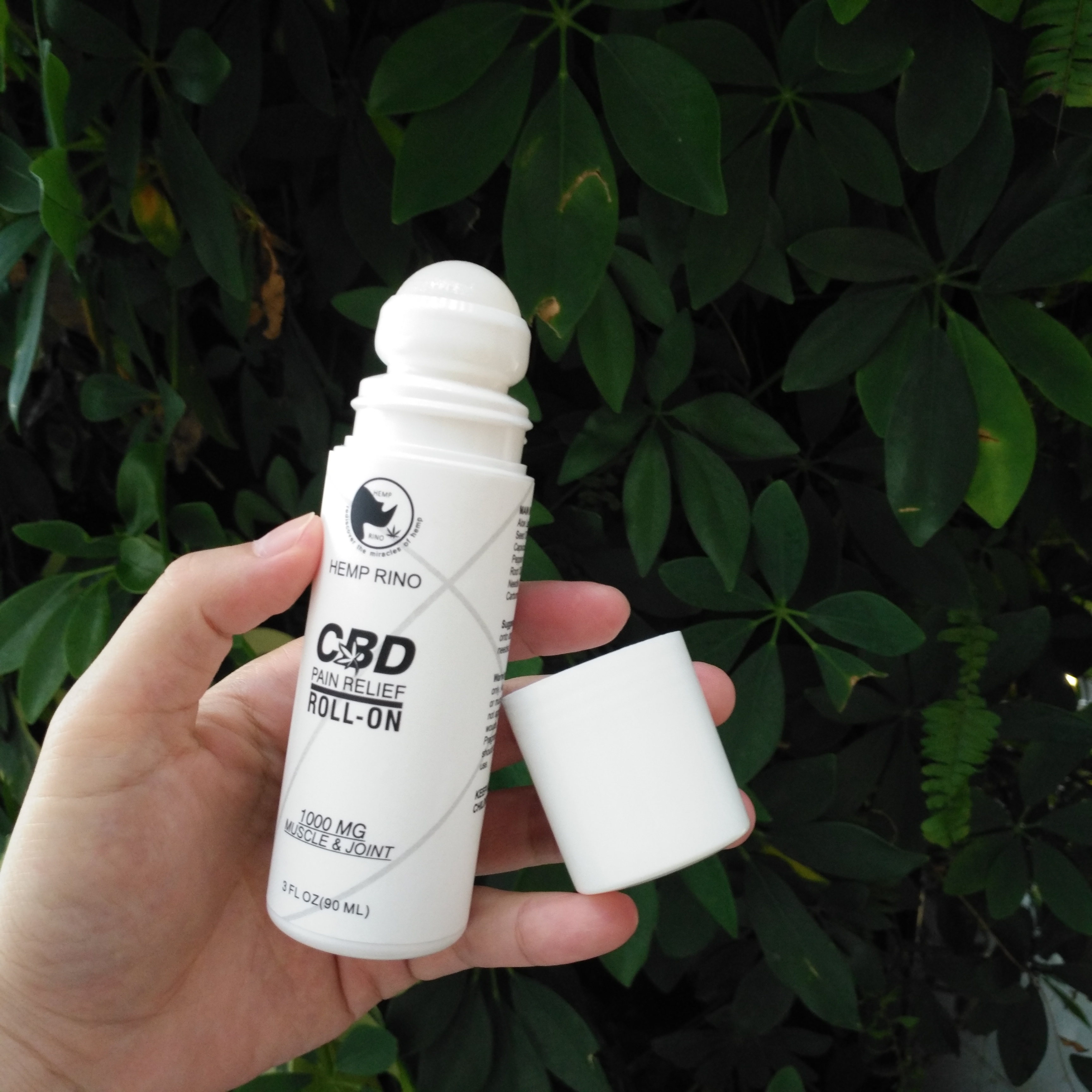 Related Products view more >>Recommended by sellerPrivate Label 10mg
CBD Gummy
Bear Vegan CBD gummies - 30Ct$5.50 - $7.50 / Unit100.0 UnitsPrivate Label CBD infused Mask CBD Face Mask - 20mg$1.20 - $2.00 / Piece500.0 Pieces200mg
CBD Cream
Pain Relief Hemp Cream 60ml$3.50 - $6.75 / Unit100 UnitsPrivate Label CBD Balm Salve from CBD flowers for Pain Relief 30ml 500mg CBD$5.50 - $7.45 / Unit100.0 Units Our Company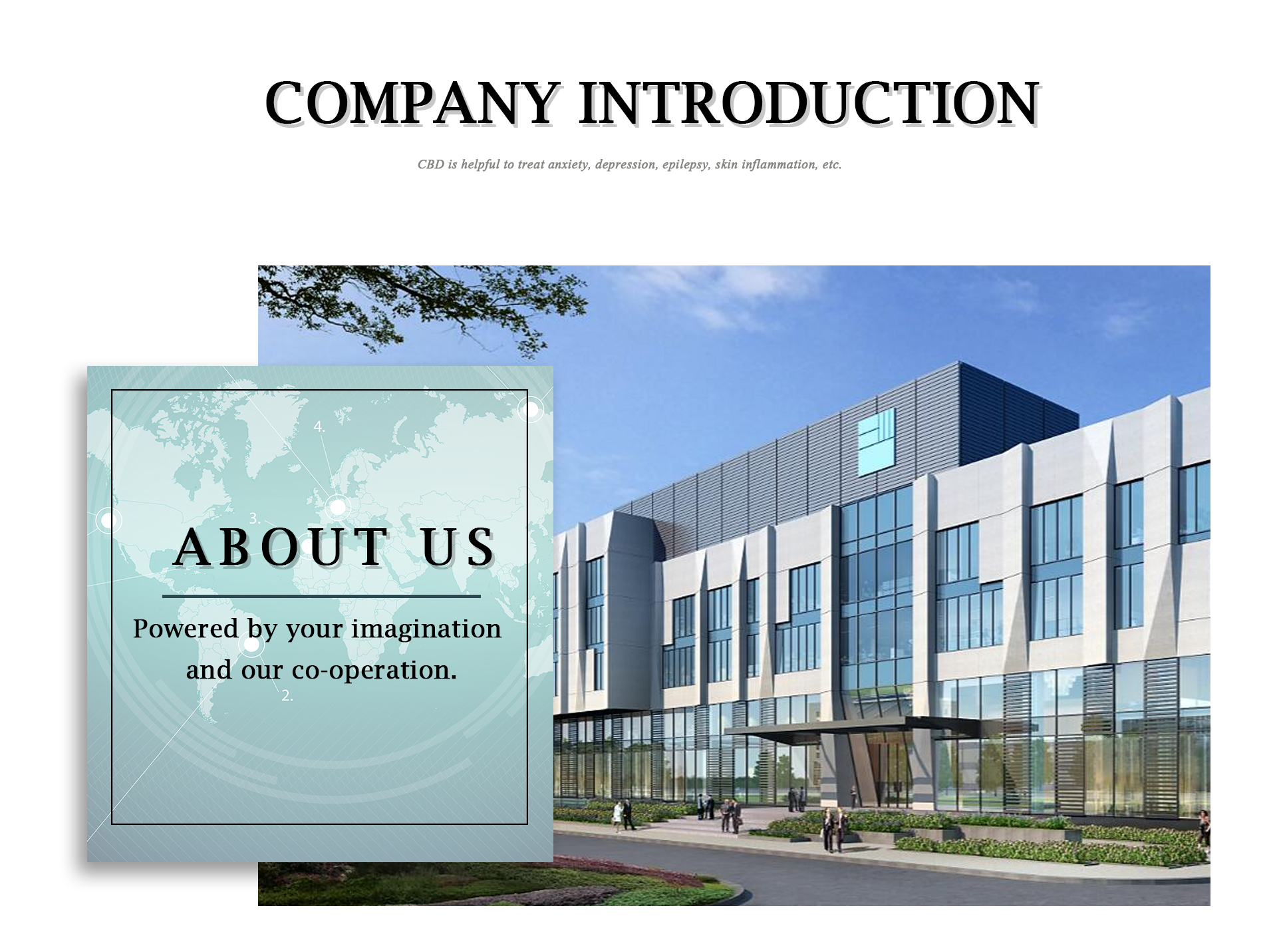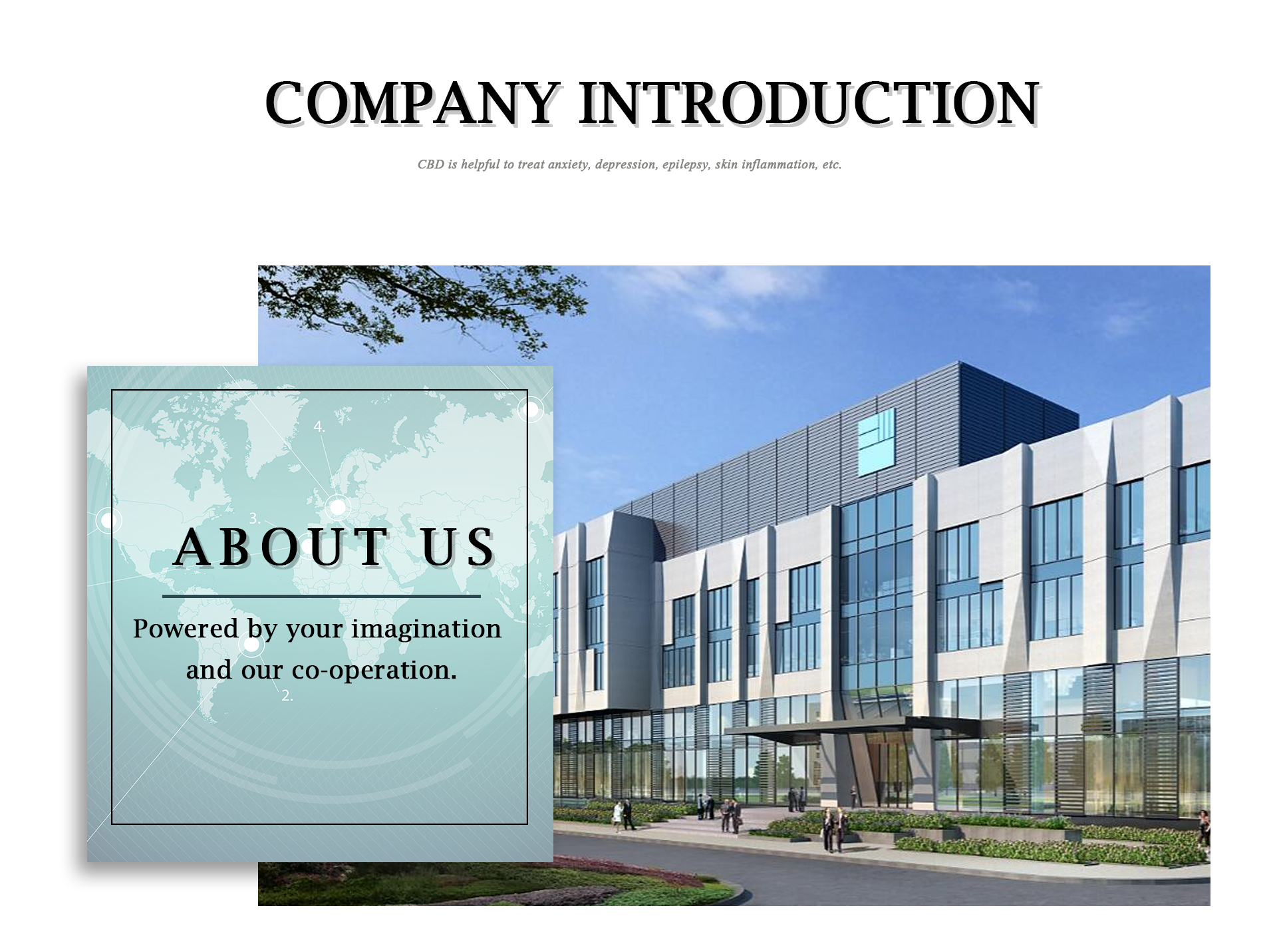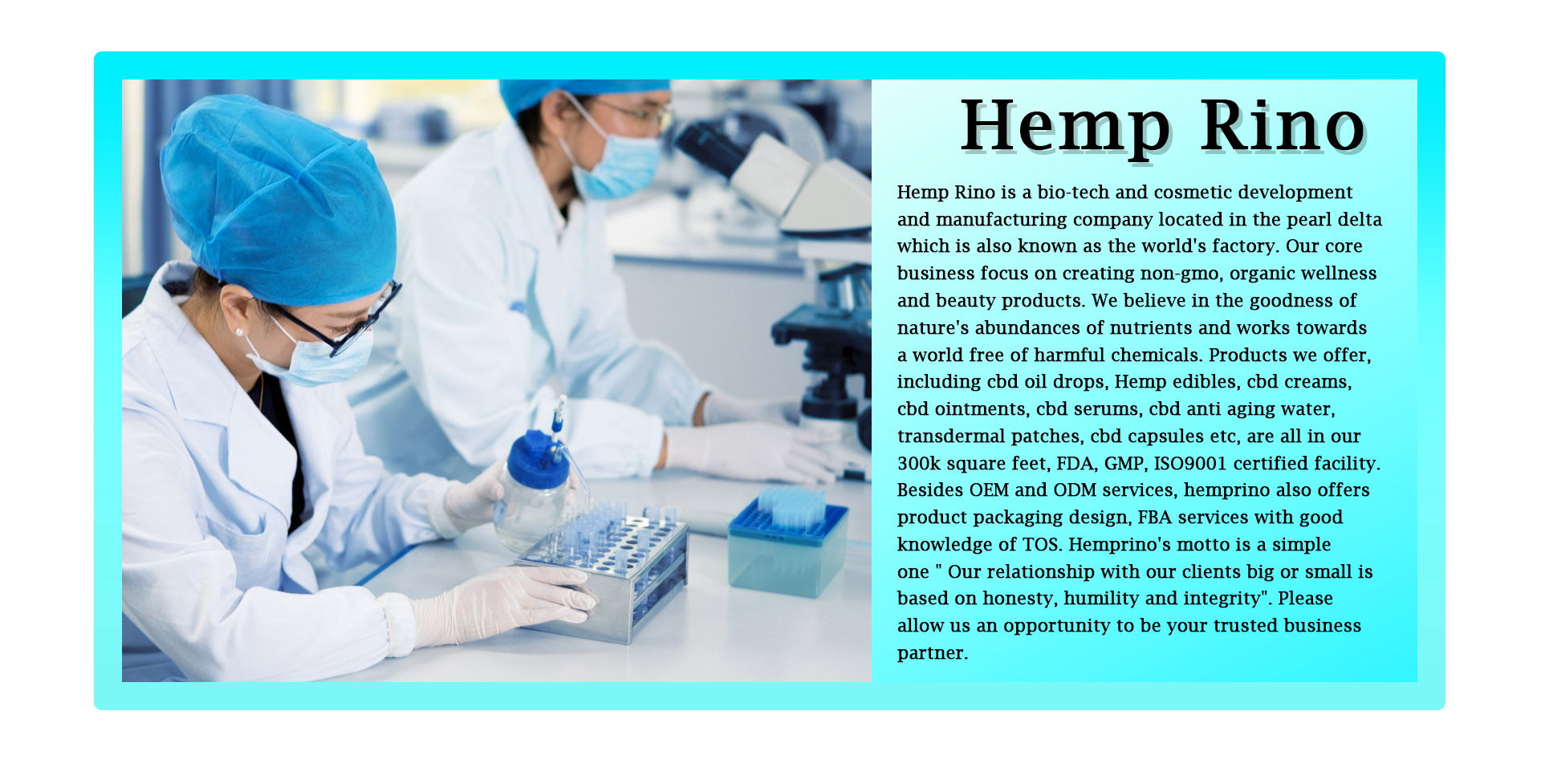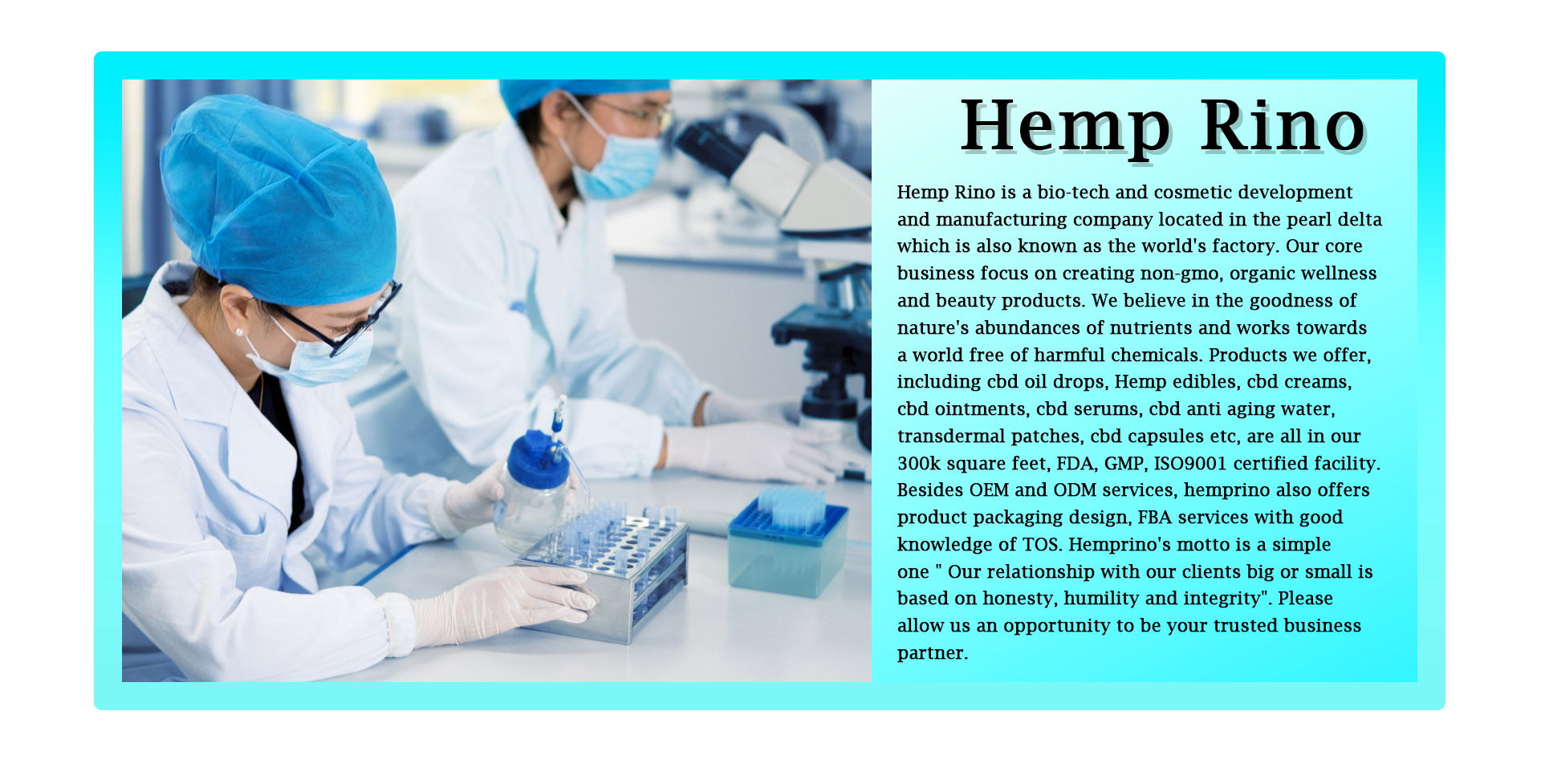 FAQ Q:Can I get some samples?
A:Yes, we can provide you samples, but the sample and shipping cost be paid by yourself.
Q:How to confirm the Product Quality before placing orders?
A:You can get a sample for the product and sent lab to testing.
Q:Can I do my own brand in small quantity?
A:We accept small quantity OEM order, but the bottle shape and product formula, you need to same as our existing one, and the price will be adjusted based on your quantity.
Contact us!
Name: Eve
WhatsApp: +86 15970091386
Wechat: +86 15970091386
eve@hemprino.com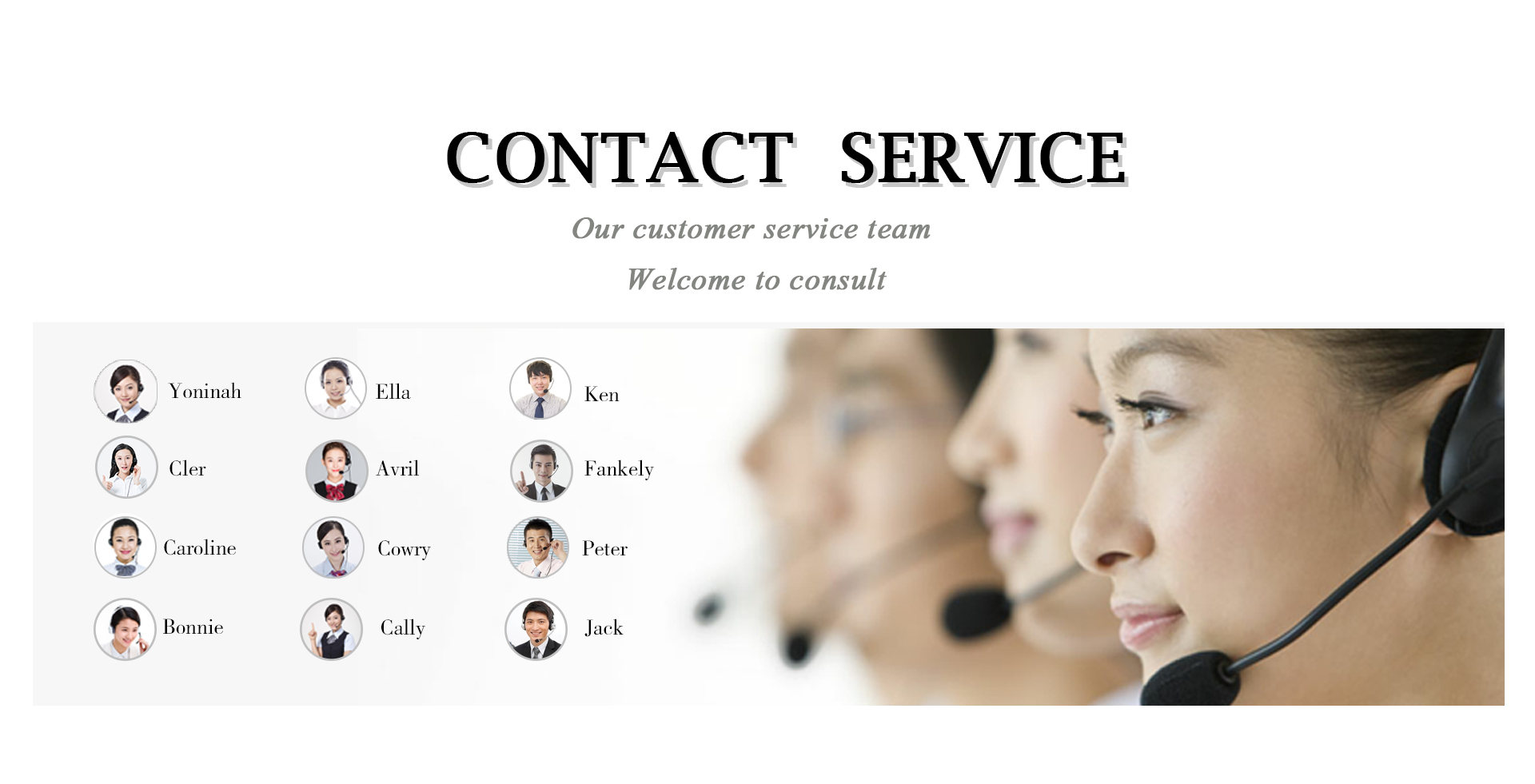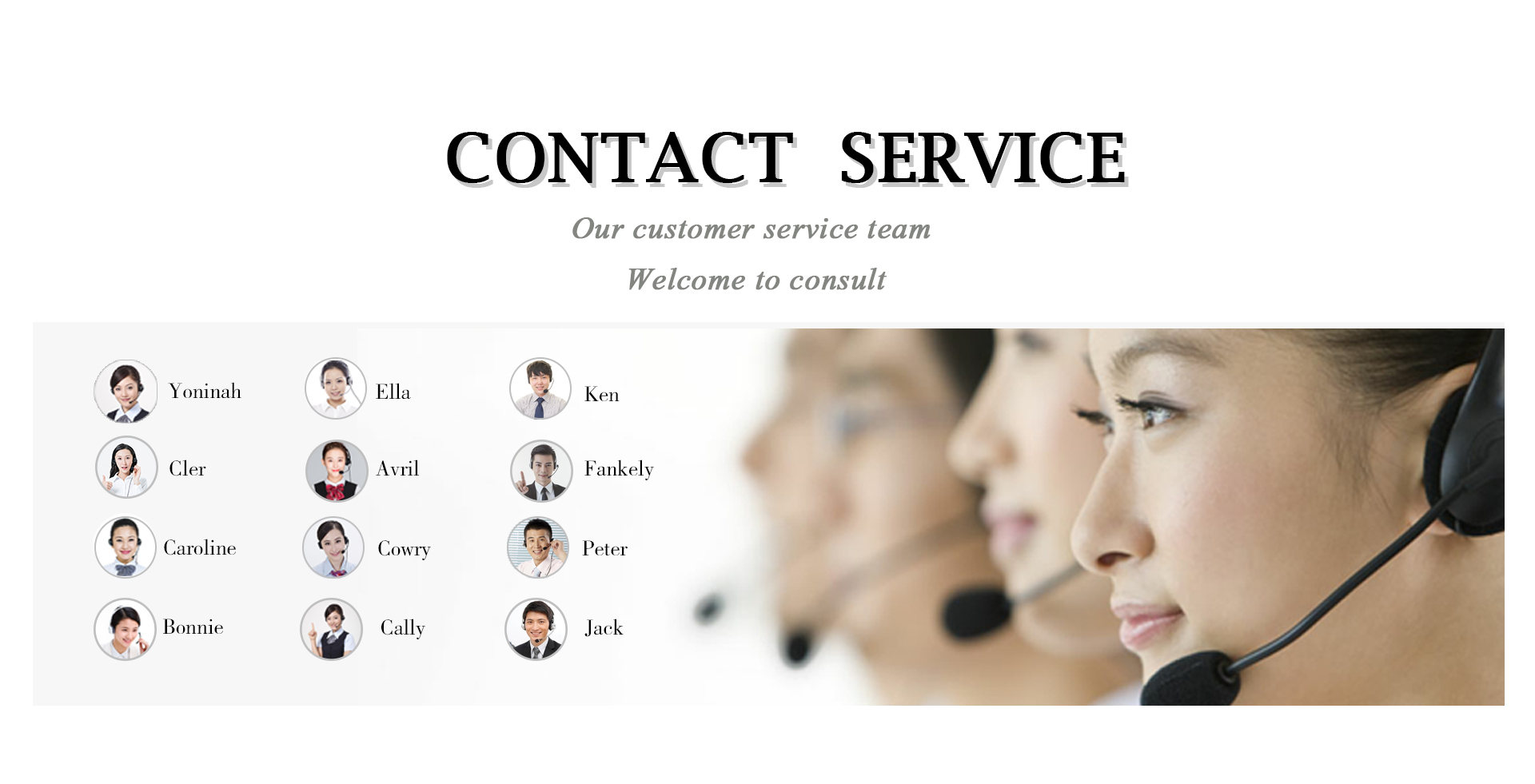 Contact us if you need more details on Private Label Transdermal Cbd Relief Roll-on 1000mg Cbd Roll On With Cooling Menthol Knee Pain Relief Back Joint Pain Relief Oil. We are ready to answer your questions on packaging, logistics, certification or any other aspects about Custom Cbd Roll On Pain Relief Heat Relief Cbd Roll-on Topical Roll On Painful Muscles Pain Relief Treatment Pain Relief Spray、Roll On Cbd Cbd Muscle & Joint Roll-on Cool Relief Cbd Rapid Cooling Roll-on Arthritis Pain Relief Gel Cbd Pain Relief Roll On. If these products fail to match your need, please contact us and we would like to provide relevant information.
Product Categories : CBD Personal Care