#detail_decorate_root .magic-0{vertical-align:top}#detail_decorate_root .magic-1{vertical-align:top;display:block;padding-right:4px;box-sizing:border-box;padding-left:4px}#detail_decorate_root .magic-2{vertical-align:top;padding-bottom:4px;box-sizing:border-box;padding-top:4px}#detail_decorate_root .magic-3{padding:0;margin:0;white-space:pre-wrap;font-size:14px}#detail_decorate_root .magic-4{font-size:18px}#detail_decorate_root .magic-5{border-bottom-width:2px;border-bottom-style:solid;border-bottom-color:#53647a;background-color:#c5ccde;margin-left:0;margin-right:0;padding-left:8px;padding-right:8px;color:#53647a;font-family:Roboto;font-size:24px;padding-top:8px;padding-bottom:4px}#detail_decorate_root .magic-6{width:750px;border-collapse:collapse}#detail_decorate_root .magic-7{min-height:18px;padding:5px 10px;overflow:hidden;width:166px;min-height:18px;box-sizing:content-box}#detail_decorate_root .magic-8{min-height:18px;padding:5px 10px;overflow:hidden;width:536px;min-height:18px;box-sizing:content-box}#detail_decorate_root .magic-9{width:750px}#detail_decorate_root .magic-10{width:446px}#detail_decorate_root .magic-11{overflow:hidden;width:446px;height:530.4426666666667px;margin-top:0;margin-bottom:0;margin-left:0;margin-right:0}#detail_decorate_root .magic-12{margin-top:-7.136px;margin-left:-79.68533333333333px;width:707px;height:530px}#detail_decorate_root .magic-13{width:300px;display:flex;flex-direction:column;margin-right:0;margin-left:4px}#detail_decorate_root .magic-14{font-size:22px}#detail_decorate_root .magic-15{overflow:hidden;width:750px;height:750px;margin-top:0;margin-bottom:0;margin-left:0;margin-right:0}#detail_decorate_root .magic-16{margin-top:0;margin-left:0;width:750px;height:750px}#detail_decorate_root .magic-17{overflow:hidden;width:750px;height:583.3768949294301px;margin-top:0;margin-bottom:0;margin-left:0;margin-right:0}#detail_decorate_root .magic-18{margin-top:-3px;margin-left:0;width:750px;height:583.3768949294301px}#detail_decorate_root .magic-19{margin-top:0;margin-left:0;width:750px;height:583.3768949294301px}#detail_decorate_root .magic-20{overflow:hidden;width:750px;height:495.84717607973425px;margin-top:0;margin-bottom:0;margin-left:0;margin-right:0}#detail_decorate_root .magic-21{margin-top:0;margin-left:0;width:750px;height:495.84717607973425px}#detail_decorate_root .magic-22{overflow:hidden;width:750px;height:375px;margin-top:0;margin-bottom:0;margin-left:0;margin-right:0}#detail_decorate_root .magic-23{margin-top:-1px;margin-left:-24px;width:750px;height:375px}#detail_decorate_root .magic-24{overflow:hidden;width:750px;height:500.25px;margin-top:0;margin-bottom:0;margin-left:0;margin-right:0}#detail_decorate_root .magic-25{margin-top:7px;margin-left:-31px;width:750px;height:500.25px}#detail_decorate_root .magic-26{margin-bottom:10px;overflow:hidden}#detail_decorate_root .magic-27{overflow:hidden;width:750px;height:485.6507679870655px;margin-top:0;margin-bottom:0;margin-left:0;margin-right:0}#detail_decorate_root .magic-28{margin-top:0;margin-left:0;width:750px;height:485.6507679870655px}#detail_decorate_root .magic-29{padding:0;margin:0;color:#333;font-size:14px;white-space:pre-wrap}#detail_decorate_root .magic-30{padding:0;font-size:16px;line-height:20px;color:#333;margin:0}#detail_decorate_root .magic-31{margin:0;padding:0}#detail_decorate_root .magic-32{overflow:hidden;width:750px;height:1380px;margin-top:0;margin-bottom:0;margin-left:0;margin-right:0}#detail_decorate_root .magic-33{margin-top:0;margin-left:0;width:750px;height:1380px}#detail_decorate_root .magic-34{overflow:hidden;width:750px;height:230.1704966641957px;margin-top:0;margin-bottom:0;margin-left:0;margin-right:0}#detail_decorate_root .magic-35{margin-top:0;margin-left:0;width:750px;height:230.1704966641957px}#detail_decorate_root .magic-37{font-size:20px} Private Label CBD Skincares Beauty Serum Cream for Skin Whitening Moisturizing
Anti Aging Cream
Product Description
Name:

Private Label CBD Skincares Beauty Serum Cream for Skin Whitening Moisturizing

Anti Aging

Cream

Potency:

200MG,300mg

Function:

Skin Whitening Moisturizing Anti-aging Brightening

Ingredient:

HEMP EXTRACT


Sample:

Available, about 5-7 days

Logo:

Hemp Rino, OEM/ODM, Private Label

Warning:

For external use only. Keep away from eyes and wash hands after use. Use only as directed. Do not ingest,Keep out of reach of children.

Specifications:

30ML

Certifications:

COA,GMP, ISO, MSDS,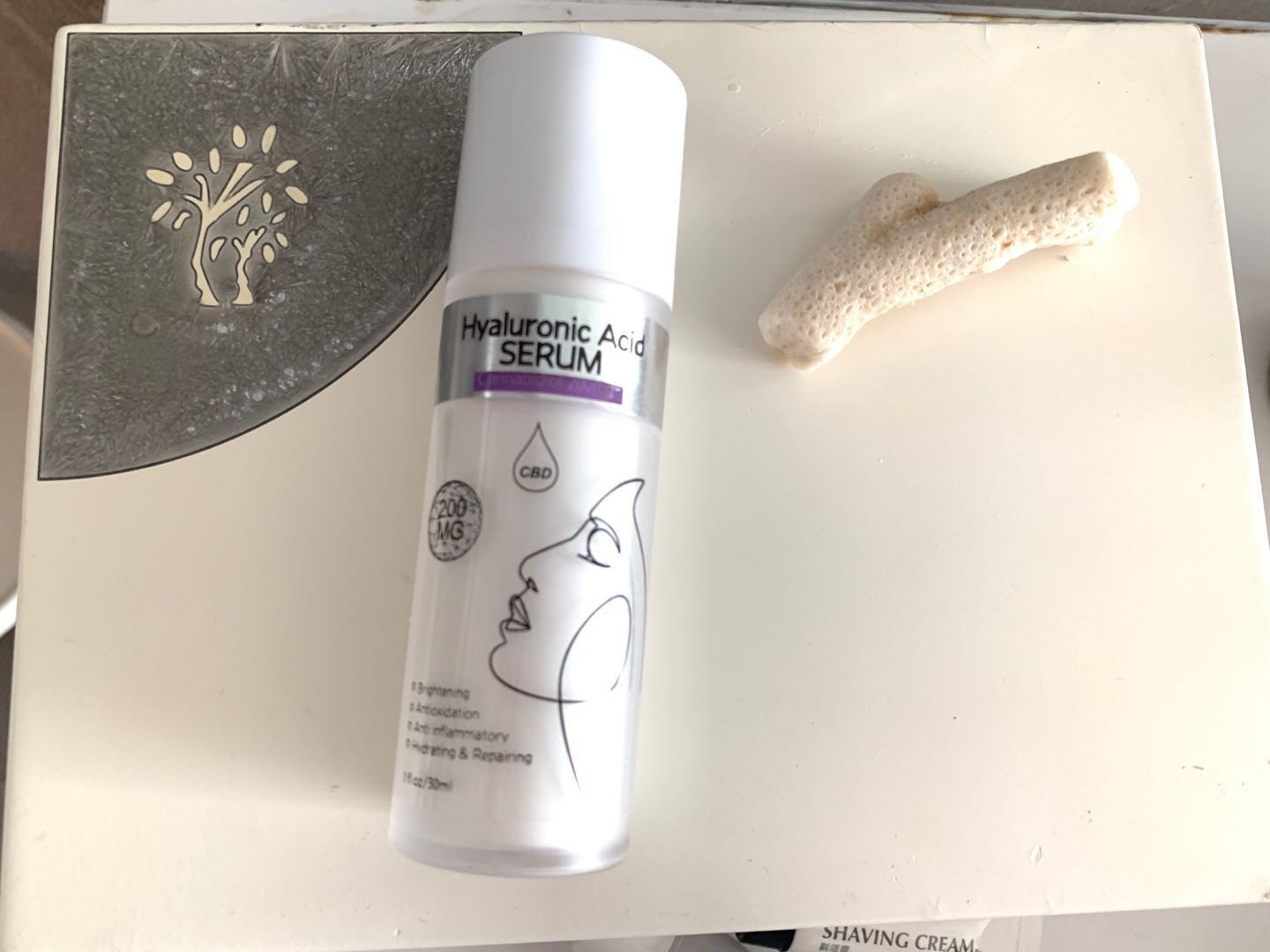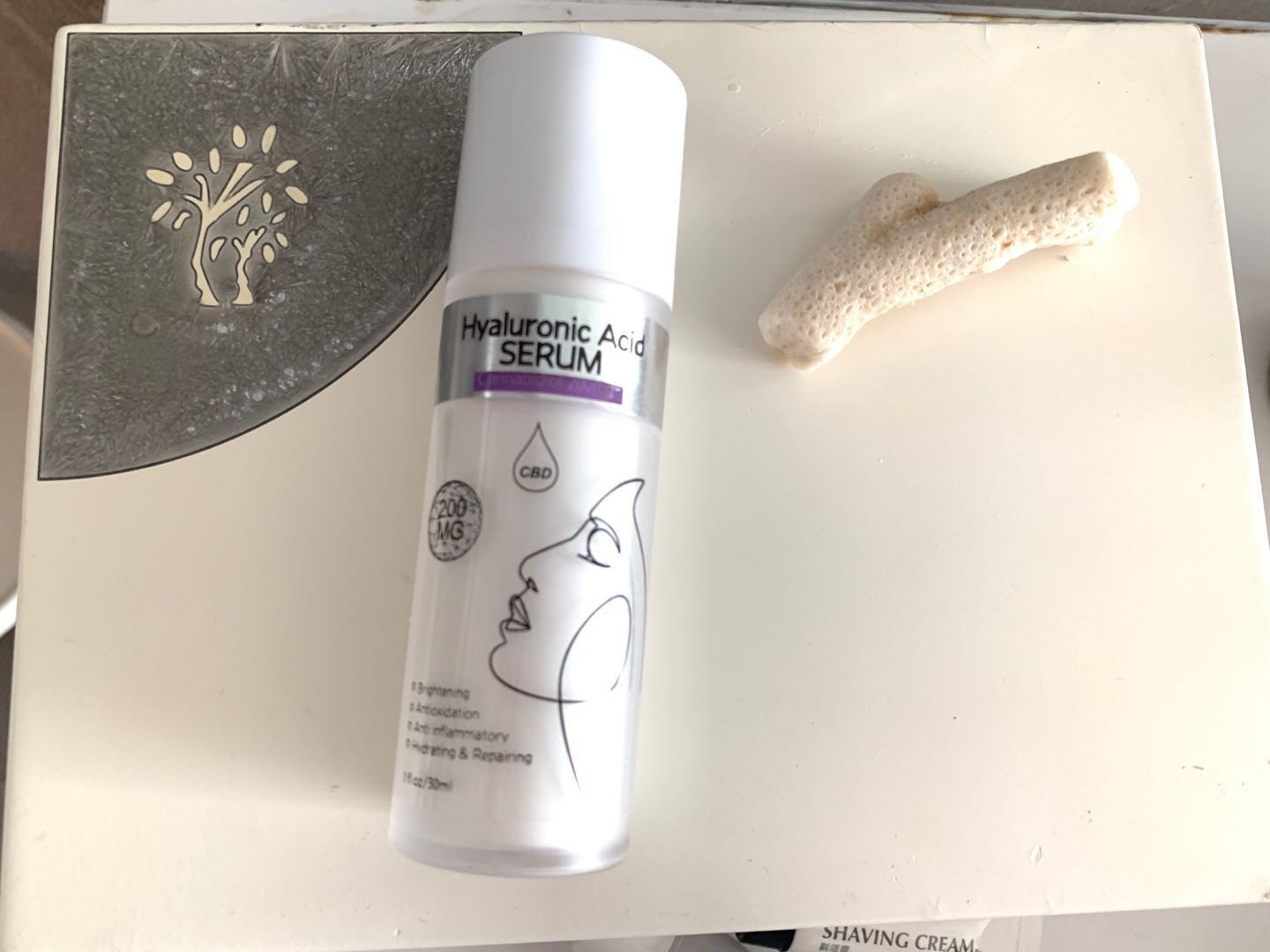 * Brightening
*Anti-aging
*Skin Whitening
* Moisturizing
*Antioxidation
*Anti Inflammatory
*Hydrating & Repairing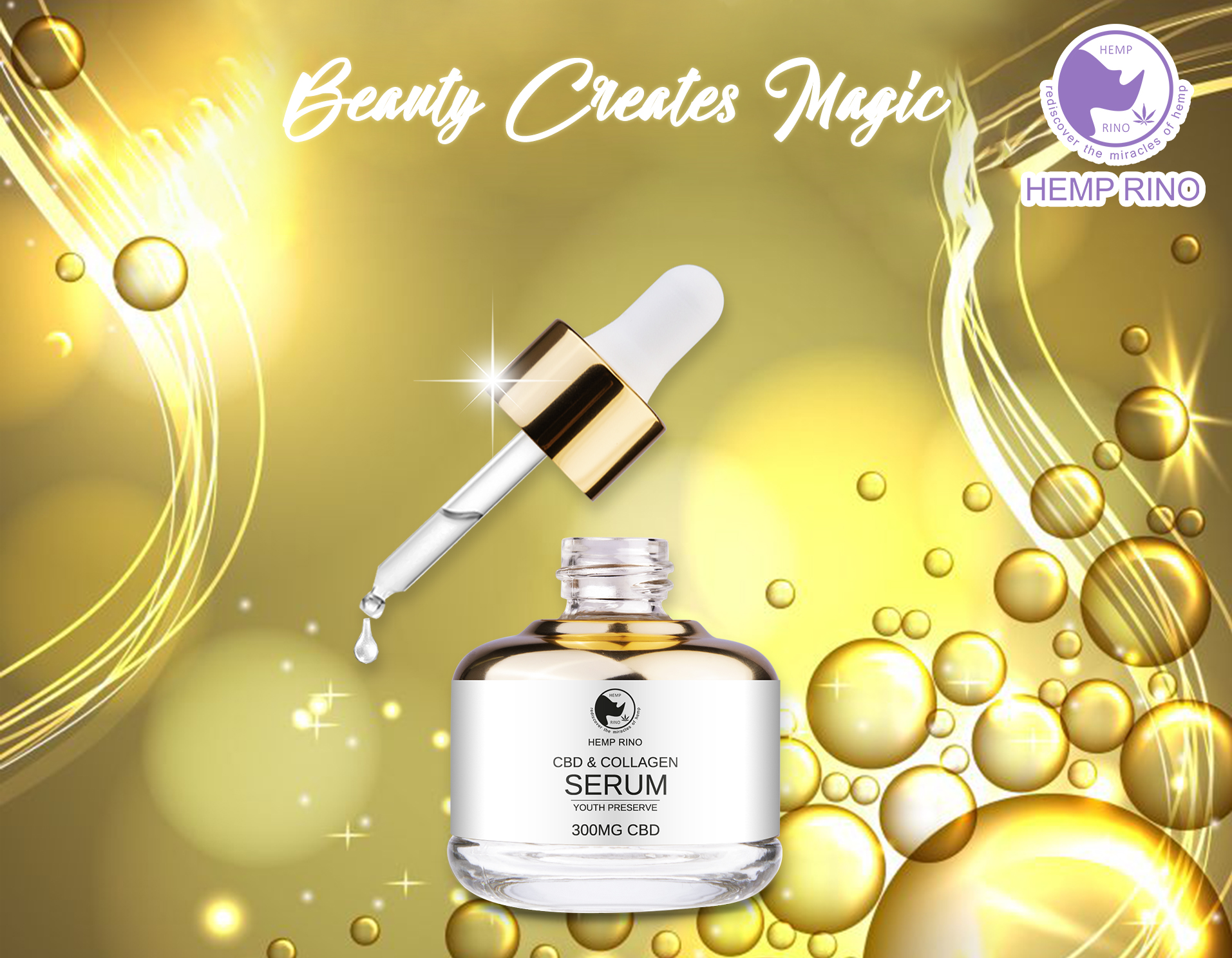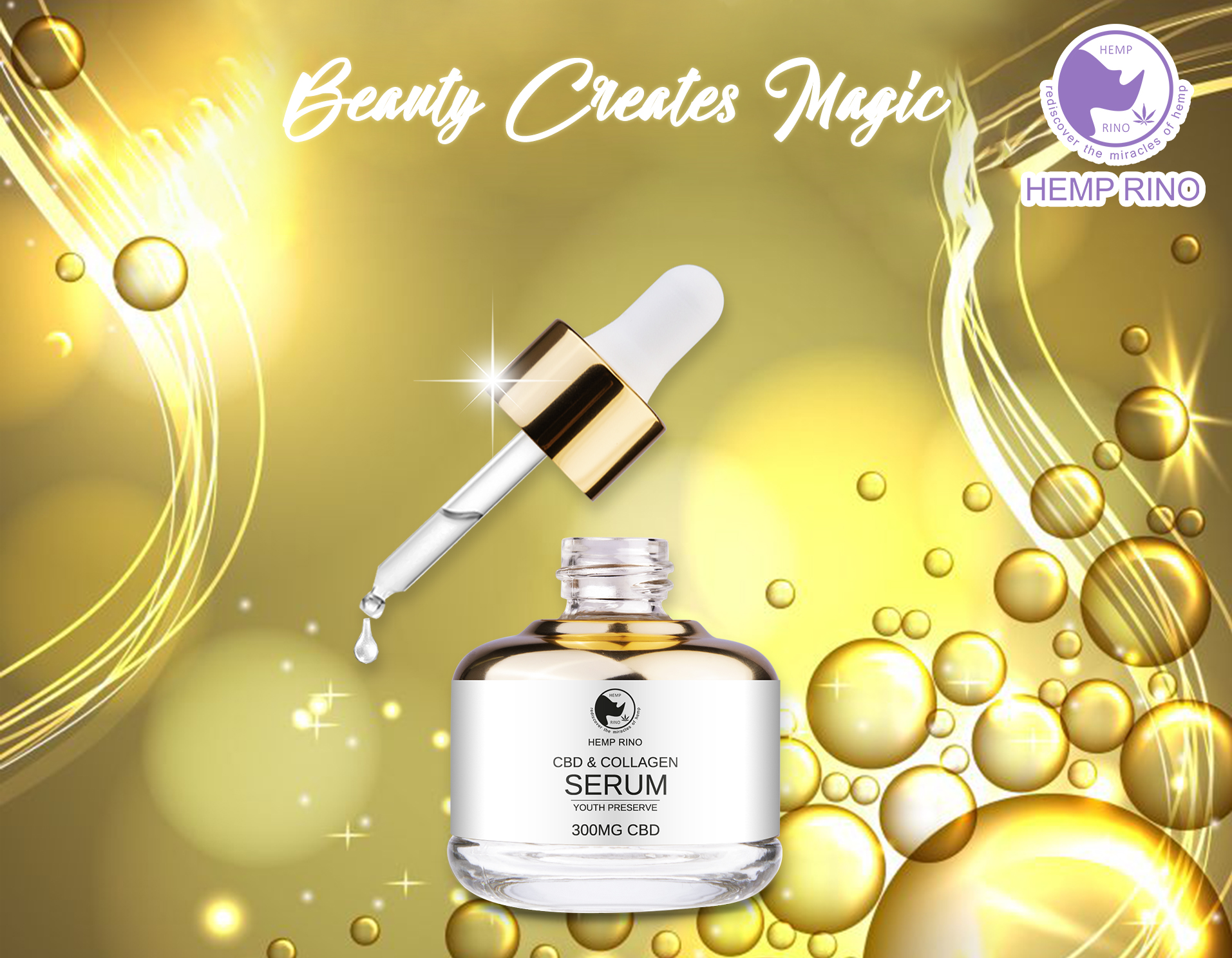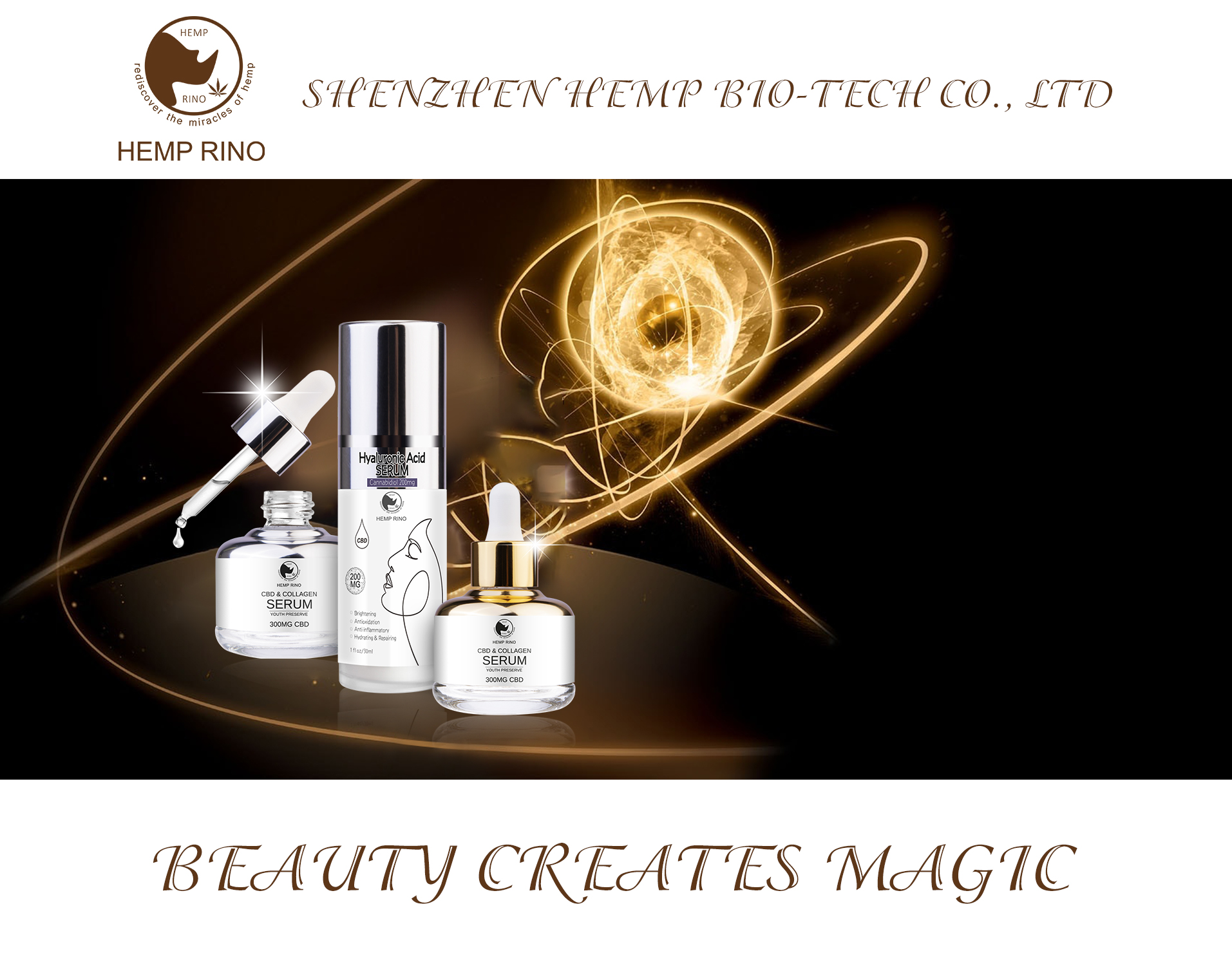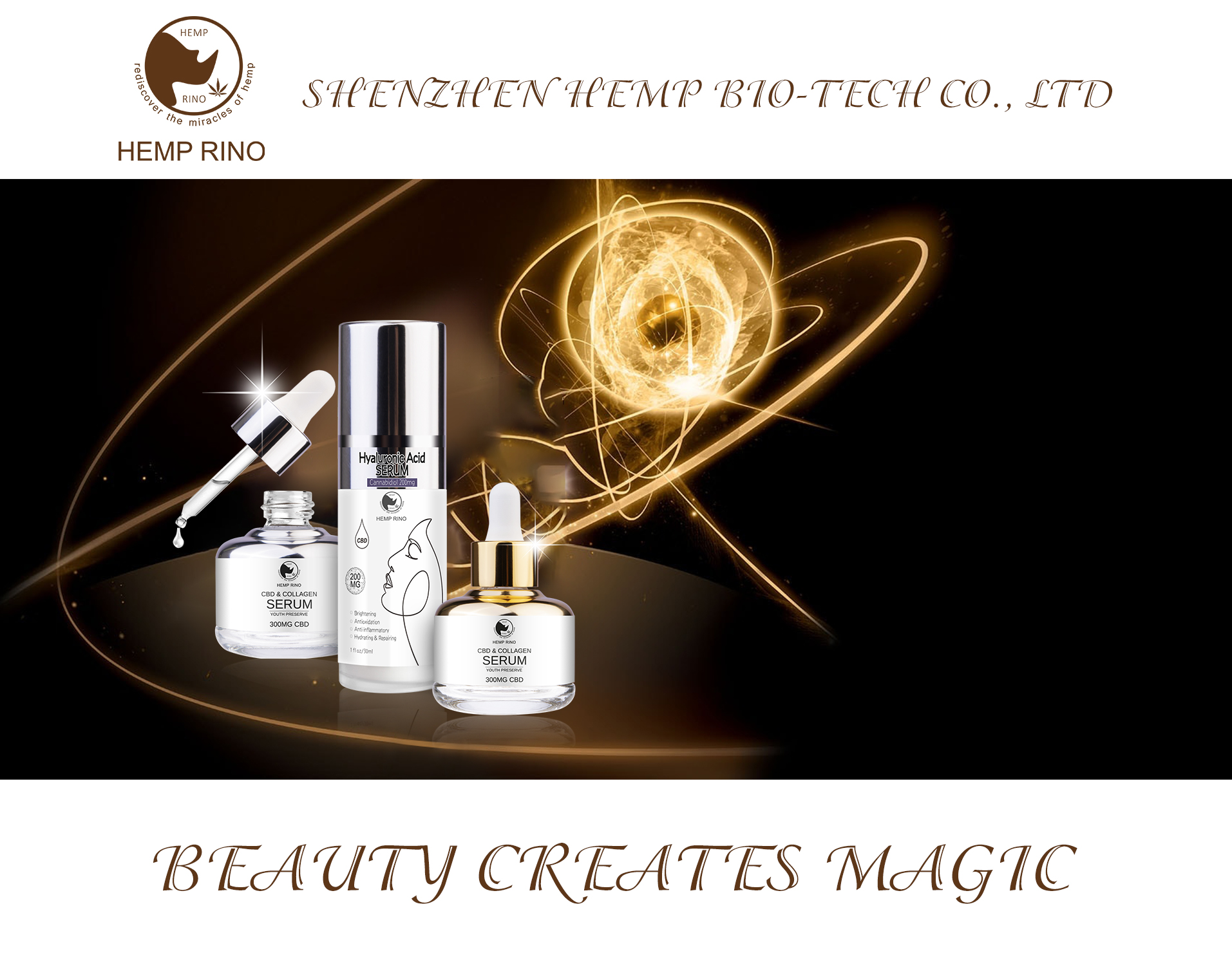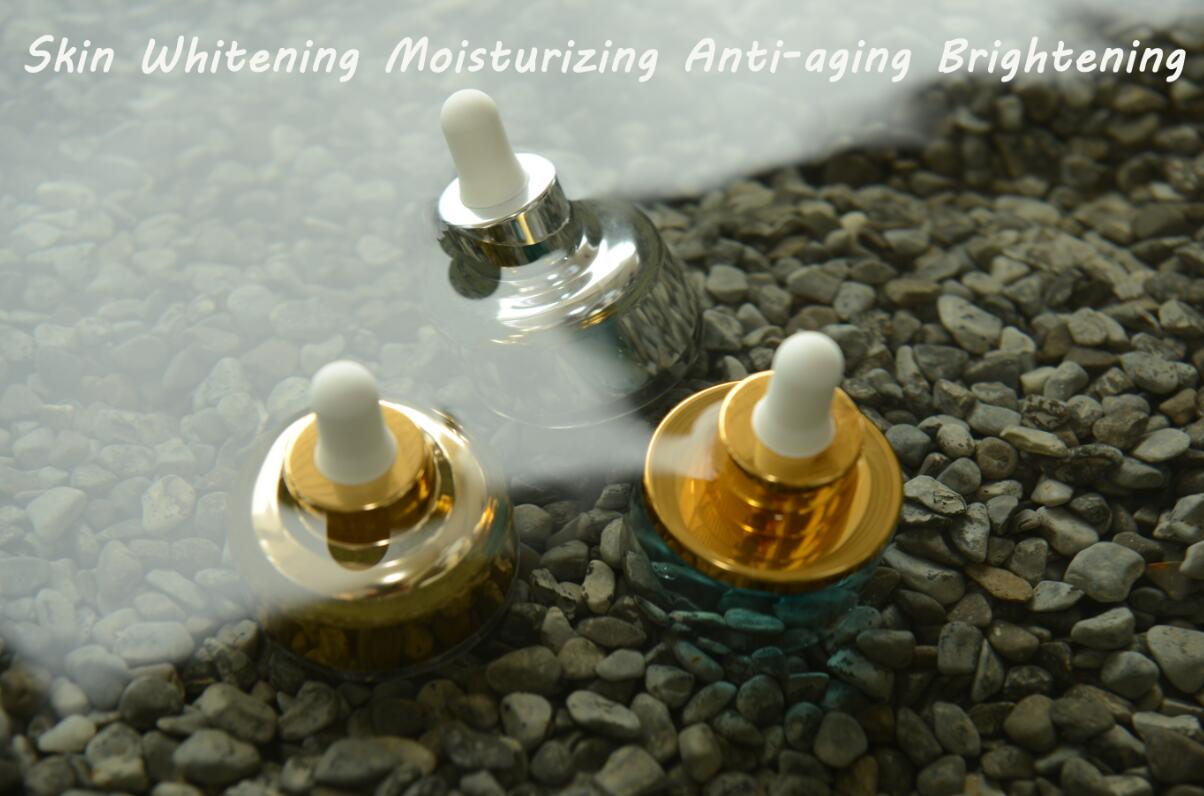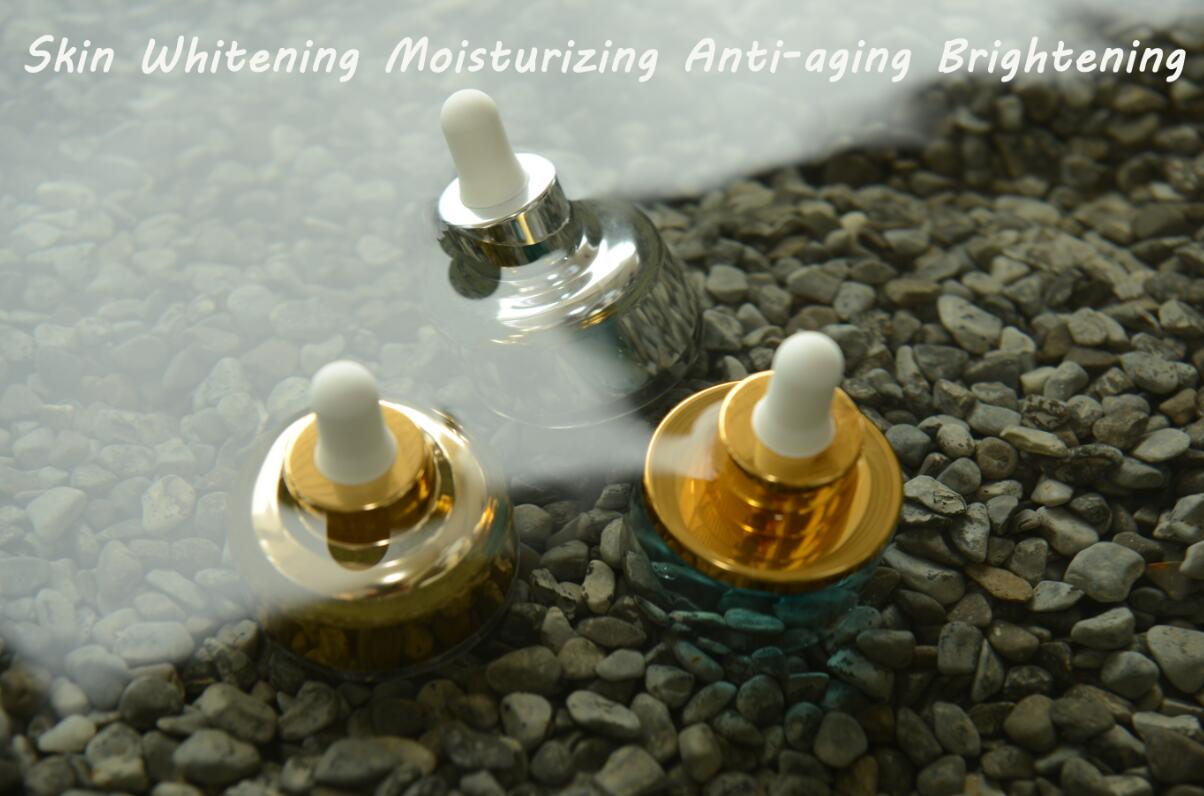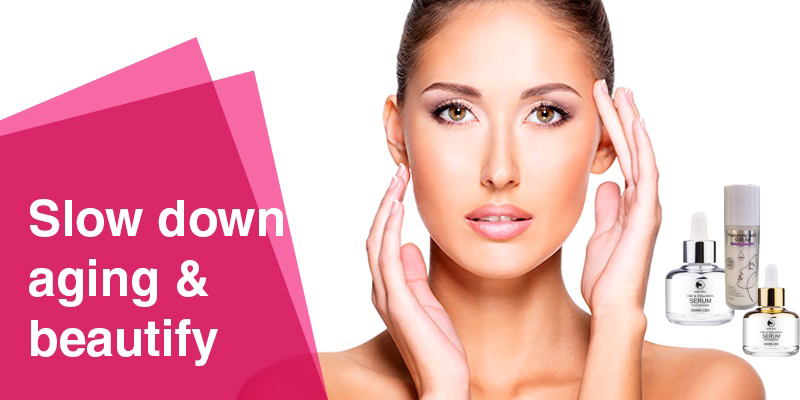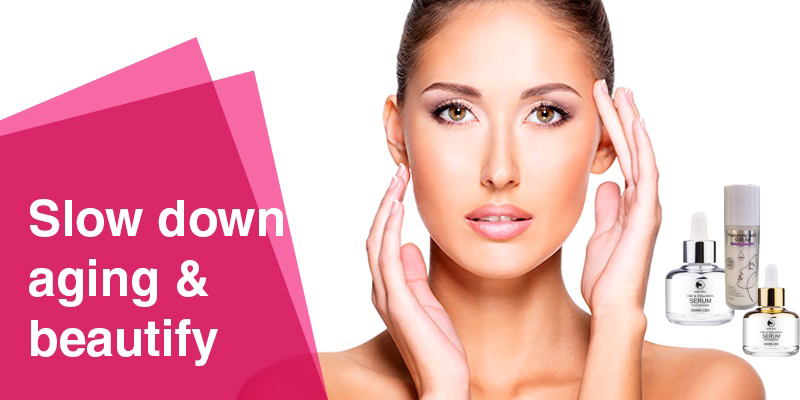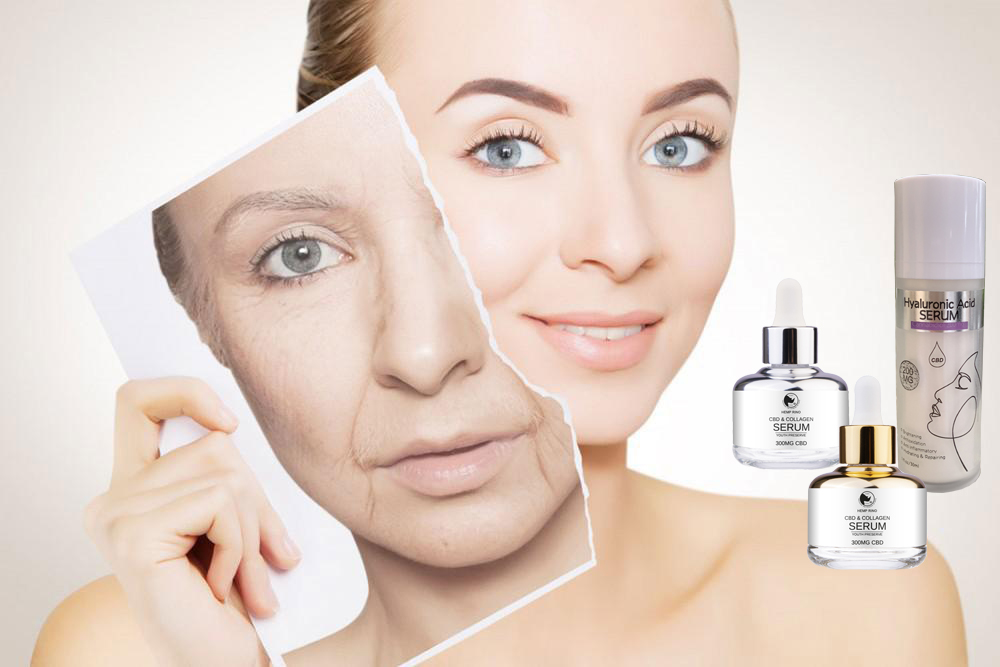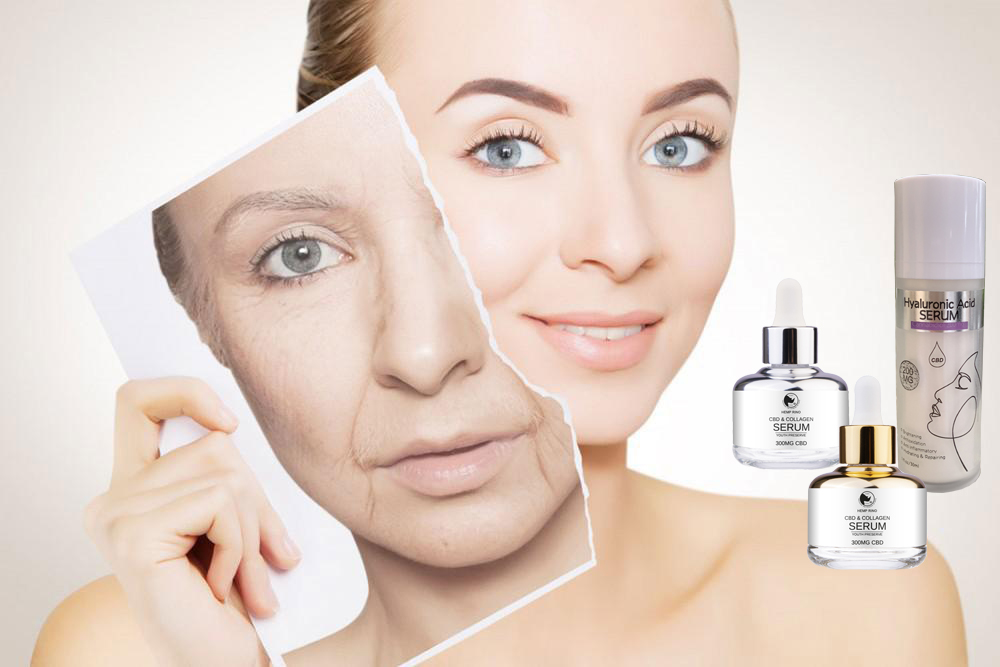 Recommended by seller5 ML Pure Essential Terpenes Oil for Vaping Oil as Aroma and Flavoring$4.50 - $6.95 / Unit100.0 UnitsPrivate Label 1000mg Broad Spectrum CBD oil 30ml THC free$7.50 - $10.00 / Unit100.0 UnitsMuscle & Joint CBD Hemp Cream - 500mg CBD for athletes$5.50 - $7.95 / Unit100.0 UnitsVegan 200mg CoQ10 Gummy Coenzyme Q10 Gummies for Heart Health$3.50 - $5.50 / Unit100.0 UnitsHyaluronic Acid Gummies for Joints, Skin & Eyes - 60 GUMMIES$4.00 - $5.00 / Unit500.0 UnitsVegetarian Irish Sea Moss Gummies Organic Sea Moss Gummy 60Ct$4.00 - $5.00 / Unit100.0 Units3000mg Medical Grade
CBD Oil Drops
THC FREE CBD Tincture$19.50 - $28.00 / Unit100.0 UnitsBiotin Hair Skin & Nails Gummies Vegetarian Hair Vitamins with Biotin Gummy$3.75 - $4.75 / Unit100.0 UnitsFree Private Label 20MG CBD Energy Drink Mix CBD Beverage Powder$0.65 - $1.15 / Piece1000 PiecesGluten Free Turmeric Gummies Hemp Gummies with Turmeric & Bioperine$3.00 - $4.50 / Unit100 UnitsVegan
CBD Gummy
Bears Cannabidiol Gummies with Omega 3 6 9$2.50 - $5.20 / Bag100 Bags Company Profile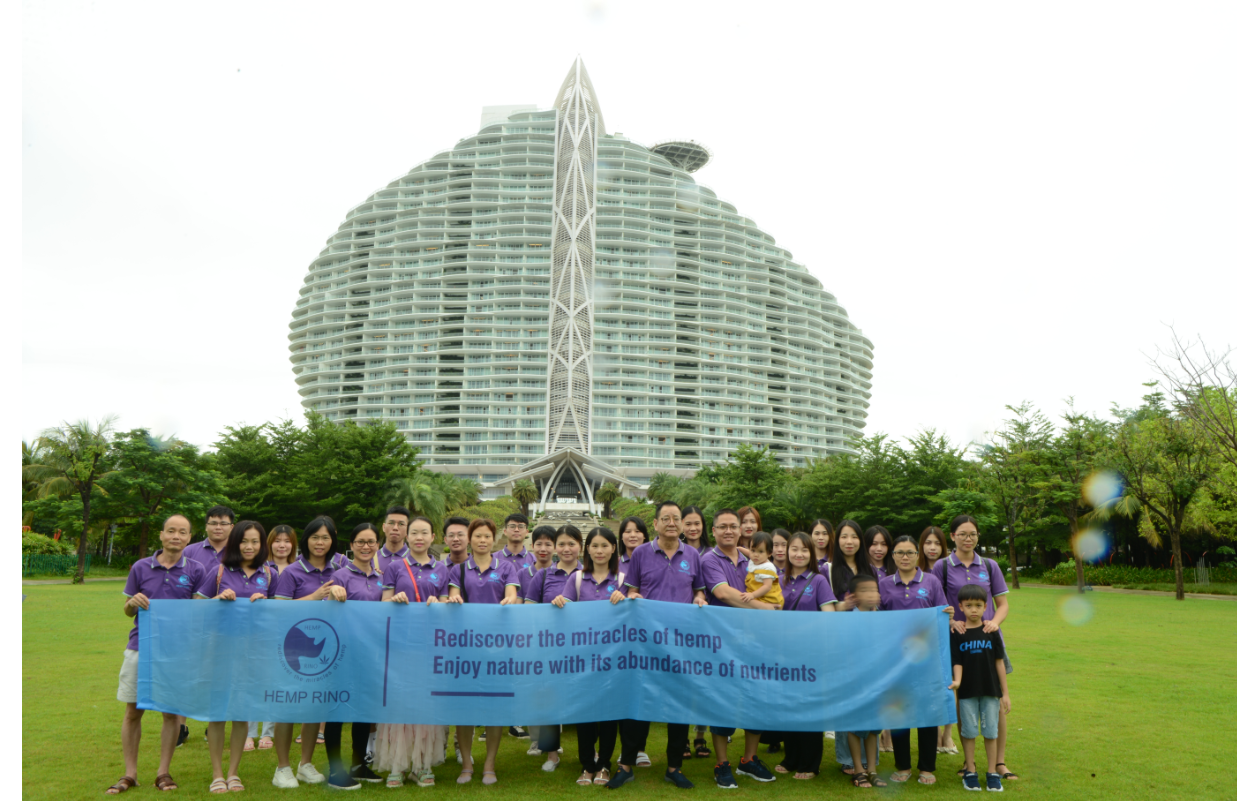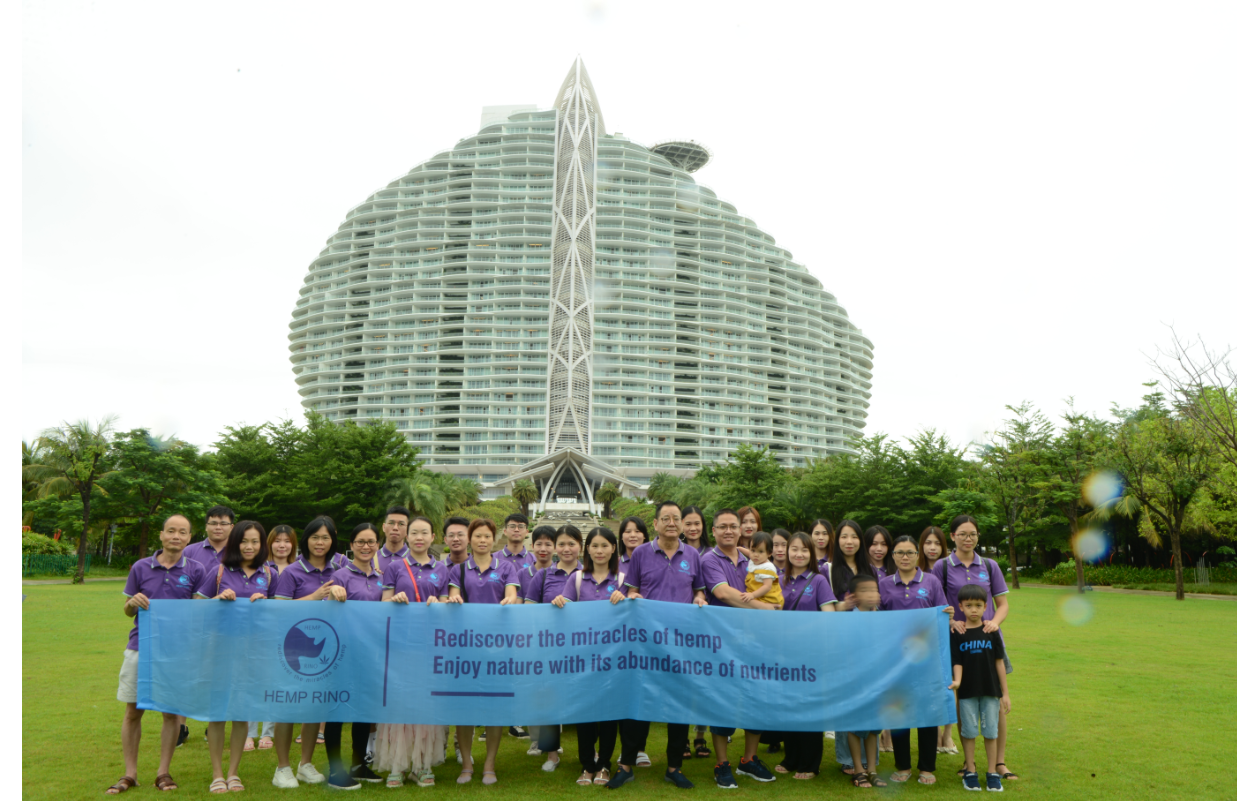 Hemprino is a biotech and cosmetic development and manufacturing company base in the pearl delta also knows as the world's factory. Our core business focus on creating non-gmo, organic  wellness and beauty products. We believe in the goodness of nature's abundances of nutrients and works towards a world free of harmful chemicals. GMP, ISO9001 certified facility. Besides OEM and ODM services We at hemprino also offer product packaing design, FBA  services with good knowledge of TOS. Hemprino's motto is a simple one " Our relationship with our clients big or small is based on Honesty, humility and intergrety".  Please allow  us an opportunity to be your trusted partner.
Our Advantage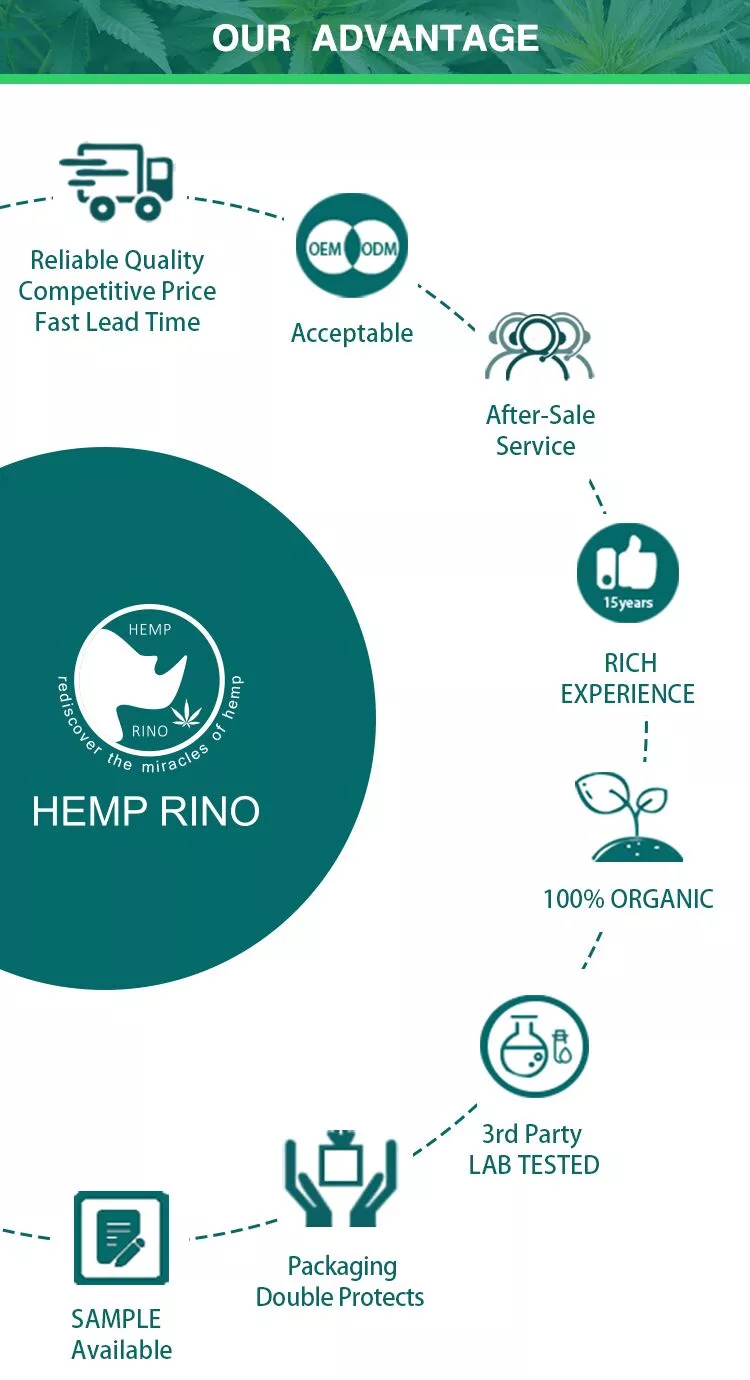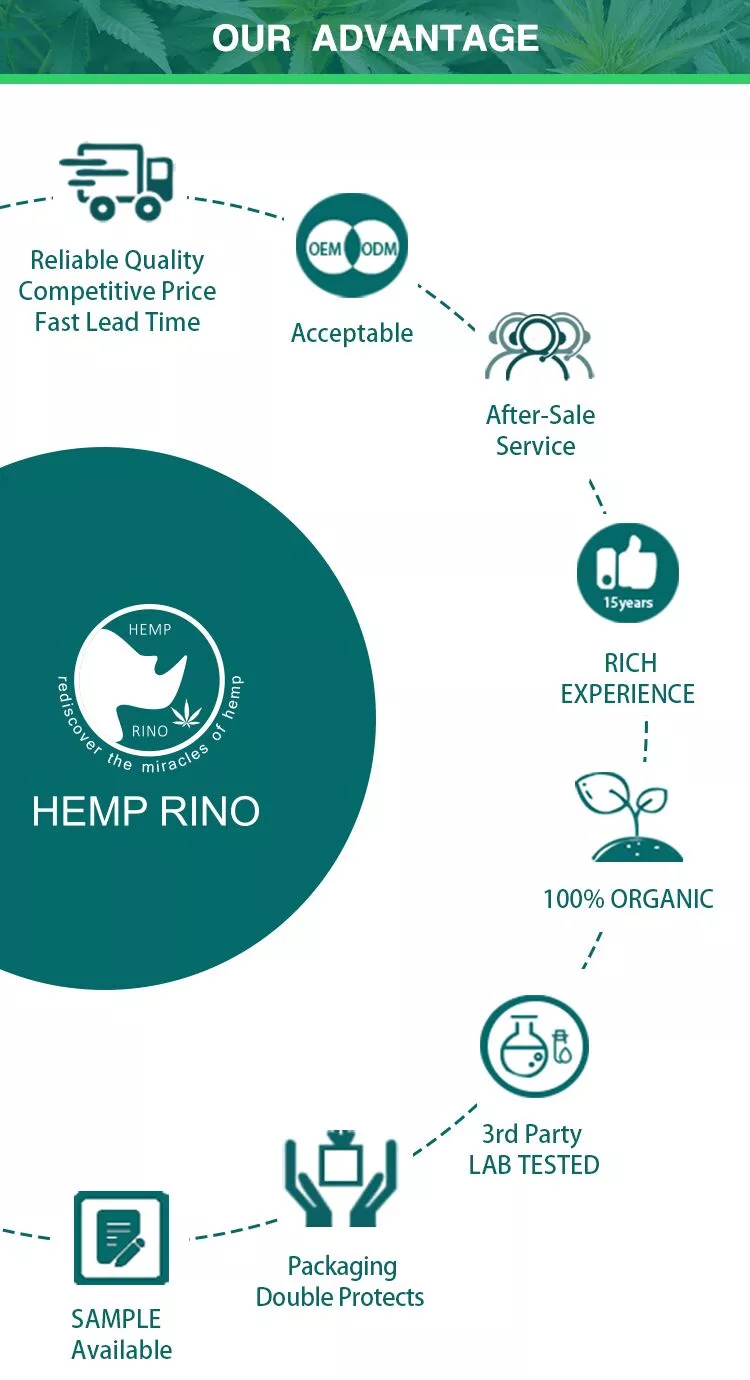 FAQ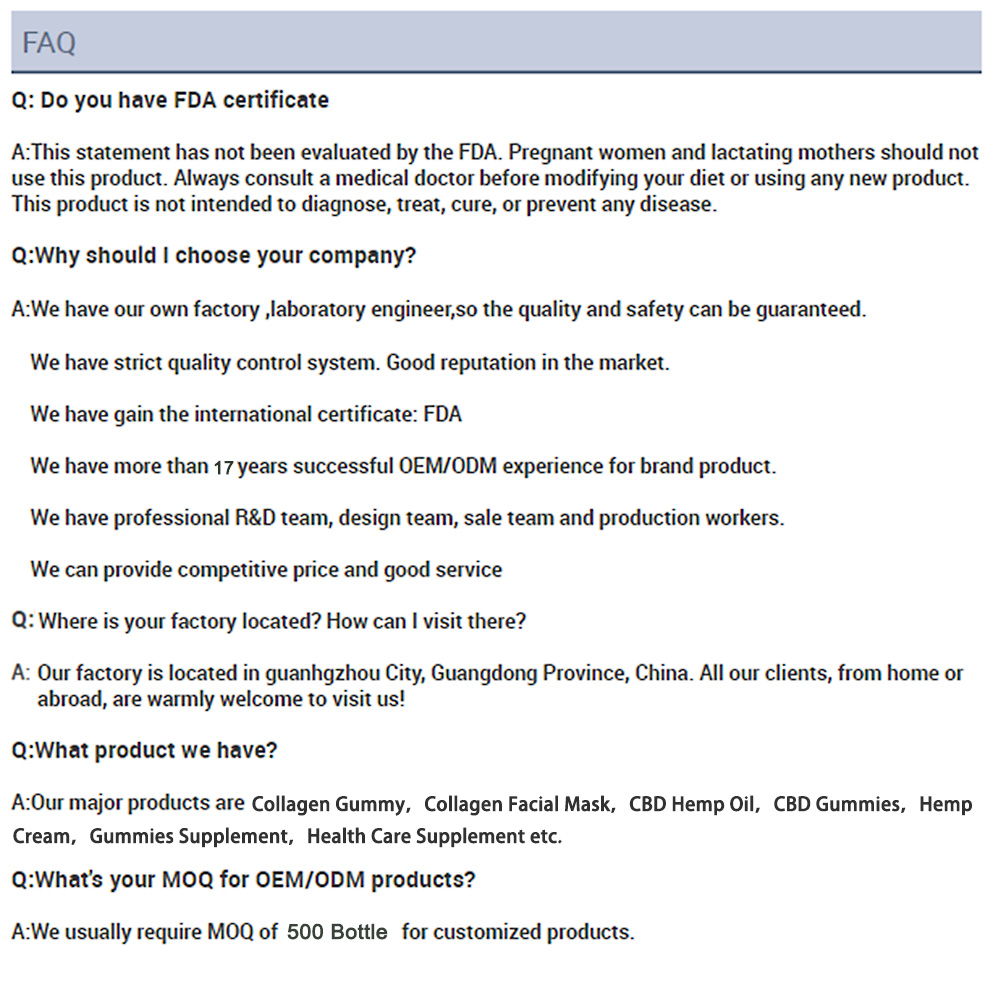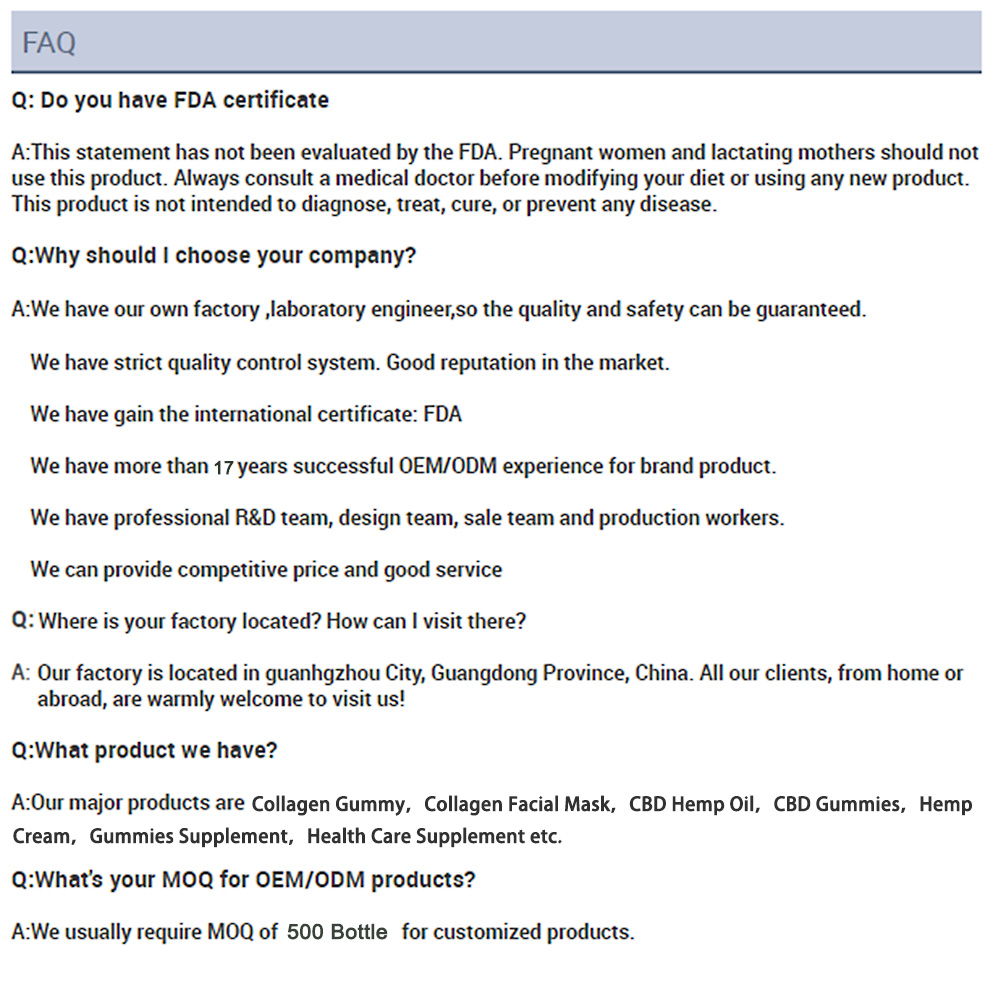 Contact us


Shenzhen Hemp Bio-tech Co., Ltd
Apple Zeng
Overseas Sales Manager
WhatsApp & Wechat: +86-131 444 12268
Email: apple@hemprino.com
Contact us if you need more details on Serum Dispenser Serum For Skin Care Face Serum Skin Care Anti Aging Serum Skincares Beauty Serum Brightenin Cbd Brightening. We are ready to answer your questions on packaging, logistics, certification or any other aspects about Skin Whitening Cream Beauty Cream Skin Shine Beauty Cream Creams For Dry Skin Anti Aging Cream、Beauty Whitening Cream Beauty Cream White Quick Beauty Cream Skin Whitening Cream Whitening Cream Anti-aging. If these products fail to match your need, please contact us and we would like to provide relevant information.
Product Categories : Personal care cream